Unknown Books That I Wish More People Would Read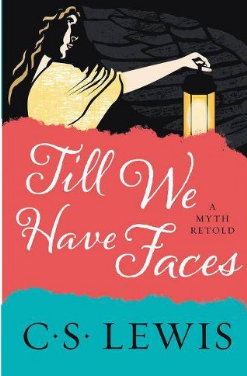 There are so many books out there. Some are good, some are terrible. Honestly, it's much easier to find bad books than good ones, so it's disappointing when books that are good get overlooked. There are tons of popular books that are amazing, but those books are already being recommended, so there's no reason to continue to hype them up; it's the underknown books that need to be talked about more.
Of these books, 'Till We Have Faces by C.S Lewis is at the top of my list. This book is especially great for people who love Greek or Roman mythology, as it is a retelling of Psyche and Cupid's story from the perspective of one of Psyche's sisters. It is so beautifully written that sometimes he says something that isn't powerful or new but it still sounds life-changing.  That's not to say that there are no powerful quotes. In fact, there are many of them. This book is full of lessons as well as feelings and experiences that will resonate on a deeper level. It was also easy to read and understand. I never lost interest in this story or had a mind-numbing moment. This book may even be perfect, as I found no flaw in it. 
Rating: 10/10
I used to think historical books were all dull but My Name is Victoria, by Lucy Worsely, changed my mind. It tells the story of the young Queen Victoria and the girl (also named Victoria) who is asked to watch over her. The story is so interesting that you always feel like you need to know what happens next. While it's very well written, the author shines at getting in the character's mind and speaking with that personality. Even if you don't like historical fiction, this book is worth a try.
Rating: 9/10
Maid of the King's Court is also written by Lucy Worsely and really highlights her ability to write as different characters. The narrator in My Name is Victoria is more reserved and thoughtful, but the narrator in Maid of the King's Court (whose name is Elizabeth) is more outgoing and dramatic.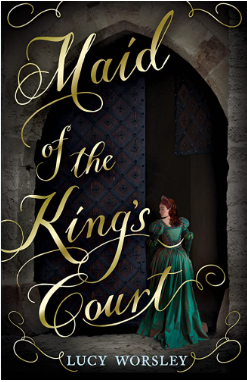 Victoria doesn't take many bold or dramatic actions, so her book has less dialogue and more thoughts. However, Elizabeth is more prone to speaking her mind and getting involved in drama, so her book has more dialogue and less thought and analysis. The author does an amazing job of fitting her writing to a character and showing their traits. Personally, I didn't think it was as intriguing as My Name is Victoria, although it was still very interesting. The story follows Elizabeth as she serves in King Henry VIII's court, and shines a light on the King's fifth wife, Cathrine Howard. Worsely is an actual historian and talks about some of her experiences and discoveries about King Henry's court in the acknowledgement section of this book. Worsely doesn't seem to write many narrative books (she mostly writes biographies), which is a shame because she is so good at them. Of the authors that I have read, she is most deserving of more attention.
Rating: 8.5/10
Leave a Comment