Piaget play day
Hang on for a minute...we're trying to find some more stories you might like.
Whether Psychology students are putting up posters around the school to recruit future kids or testing crazy theories, their classroom is always fun, and interactive experiments are a surefire way to get more kids to join.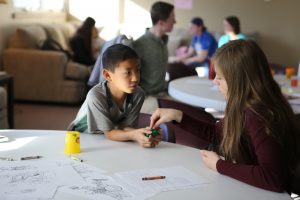 One theory tested was an idea coined by Jean Piaget, a Swiss psychologist. He came up with the idea of stages of development for children, and this is something that the Psychology students got to see firsthand.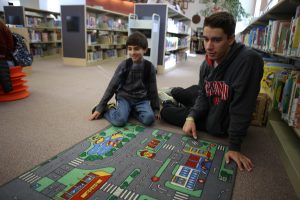 "You can test the theories and see if they're true or not, and you get to see if the kids are developed at that stage. At two, there's this thing called object permanence, so you take kids from 0-2 and get them interested in a toy. Then, you get them to walk or crawl to it, and then you cover it; to them, it's gone," Mr. Shepard, the Psychology teacher, said.
   Students and teachers brought in their siblings, nieces, nephews, and kids to help with the experiment. For some Conifer students, AP Psych is just a fun and interesting class to take, but for others, it's an introduction to what they want their careers to be.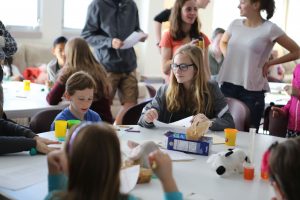 "I like taking psych a lot. I actually want to be a psychologist when I'm older, and that's mostly why I'm taking this class. I'm really interested in it," Jenni Carr, a senior in AP Psych, said.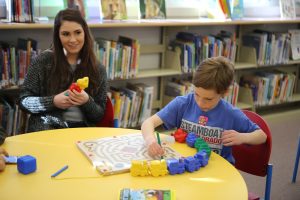 In AP Psychology, many different theories and tests are learned that prove how the human mind works. Whether students learn through presentations or note taking, there's never a more effective way to prove certain theories.
Photos by Taylor Mitchell