Menstrual Hygiene Products In Schools Program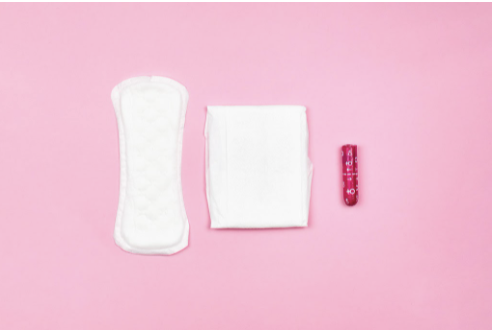 UPDATE: Monday, May 3, 2021
Recently, Representative Yadira Caraveo reached out to us answering some of our questions about the Colorado HB20-1131,"Menstrual Hygiene Products In Schools Program,". This is what she said: 
"I did not have plans to bring this bill up again this year but have recently found out that Rep. Leslie Herod and Sen. Faith Winter are bringing a similar bill this year.  Our bill did not include every school in the state due to the cost that this would bring and the fact that usually we have significant budget issues in Colorado.  That was in part what led to the bill dying given that the COVID epidemic led to a significant budget crunch for the state.  The legislature also recessed for about 2 months due to the pandemic and when we returned we did so only for a few weeks to deal with COVID related legislation."
Colorado HB20-1131,"Menstrual Hygiene Products In Schools Program," was introduced on January 15, 2020, by legislators Brianna Titone, Yadira Caraveo and Faith Winter. This bill would have helped provide public schools and/or school districts with monetary awards in order for schools to be able to provide students with menstrual hygiene products at no expense. The money granted to schools was estimated to be $50,000 annually, awarded in $1,000 increments. The bill was later deemed lost on June 16, 2020. 
"I would support it 100%. A lot of people, a lot of students come down here to use the products, and we're running low and our budget to buy that stuff at school is very low. So what we have here is a pack, it has three different tampons and then we have pads, but once that's gone, that's all I've got, that's the end of it so I support it 100%," Mrs.Hislop, school clinic aide, said. 
This really seemed like a good idea in my opinion, and I don't see why it wasn't passed since it's something that is necessary in schools since menstruation is not something people/students can avoid or decide whether to have it or not. 
"I think it's good because back in my day they used to have those machines in all the bathrooms and now they don't, so yes, I think it's a great thing that they would," Patty Gacnik, athletic secretary, said.
Just like toilet paper, it's a basic necessity in schools since it's a body function and people cannot choose when it happens and when it doesn't. I really hope they try to bring this up again this year or future years and that it will be passed. 
"I think it would be good for the schools to provide menstrual products for students because if they're not able to get them, then they have that provided for them at the school, and it might just make them feel more comfortable," Cortney Muilenburg, sophomore, said. 
If you want more information about this bill you can reach out to Mrs. Brianna Titone, Mrs. Yadira Caraveo or Mrs. Faith Winter. 
You can reach them at: [email protected], [email protected], and [email protected] 
Leave a Comment