And He's Off to the Races!
Freshman burns rubber as he partakes in his favorite hobby: Kart Racing
Freshman Micah Kipp waits at the starting line, excitement visible in his face as the countdown starts and the time when he can bolt down the track approaches. Micah Kipp participates in local events in the Kart racing (often called "Go-Karting") community. He rides a kart that is five feet long, weighs around 200 pounds, and has eight horsepower. He has reached speeds of up to 55 miles per hour in this vehicle and gets about 45 miles per hour on a normal day.
"I participate in some local events just around Colorado, there are a few tracks from Grand Junction to Colorado Springs, and every now and then we'll go to a race in Arizona," Kipp said. "I'll finish top three to five in the local races and top ten in the more not-so-local races."
Kipp describes himself as a skilled driver and has two wins under his belt. Both were in Morrision area races. These local races are frequent given Conifer's proximity to the world famous Bandimere speedway, which is adjacent to a karting track. The racers in these events however, are usually veteran speedsters and many of the racers in the area know each other.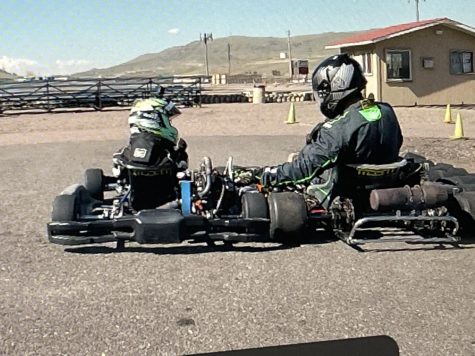 "In Colorado I'd say there are probably about 100 racers, and for every racer there are two people that act as mechanics and assistants," Kipp said, "but there are almost 10,000 racers around the US  and about 100,000 worldwide."
Community is just as big a piece of Karting as racing is, since the sport depends on the interactions between racers who often have plenty of time to socialize with one another before and after races.
"A lot of the people in the racing community are a bit judgy," Kipp said, "but most everyone's pretty nice. I can walk around the pits, say hi, and have conversations."
He has gotten to know most of the racers in the area and it is fairly big when someone new joins the sport of racing. He hopes to lower the entry barrier for new racers.
"I've been racing for four years, I know a lot of people and when new people join I go and say hi and introduce myself," Kipp said. "I started when I was 11 because we found a karting place and we saw the people who own their own karts and we wanted to do that."
Although Kipp enjoys the sport, he has some doubts about whether he will pursue it as a career in the near future.
"Right now it's just a hobby," Kipp said. "If I get lucky it might become a career in the future, but right now, it's just a hobby."
The main barrier of entry for many new racers is the cost, which can be high when the fuel, kart, gear, and entry fees are totaled. This does not seem to affect Kipp's love for the sport, which brings him back to the track time and time again.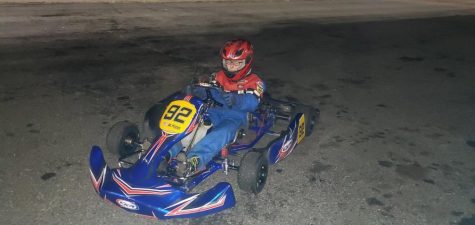 "The reason I keep coming back to karting is because of the thrill of winning and the high speeds of the sport," Kipp said. "Action Karting and Banner Speedway are two of the tracks I recommend for any new or curious racers."
Leave a Comment