GSA "Holding Space" for Everyone
The Gender Sexuality Alliance resumes in person meetings at Conifer High School, aiming to build a safe space for the LGBTQIAS2+ community in Conifer.
The Conifer High School GSA had its first meeting on Friday, August 27th. The GSA, sponsored by Performing Arts teacher EP Archer and run by student co-captains Senior Sam Kenney and Junior Jazz Hennes aims to create a community where students can find common ground through gender and sexuality.
"I think it's important for students to have a safe place to be themselves and hang out and express themselves and feel comfortable in who they are and be around people who are also comfortable with who they are and are supportive," Kenney said. 
Kenney has been involved with the GSA since his freshman year, he started with GSA organizations when he was in middle school. In the club, he helps run the meetings alongside Archer and also helps out with the GSA's social media accounts.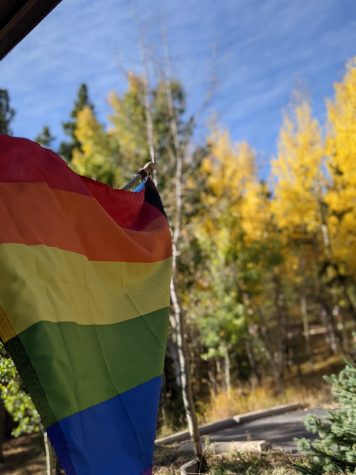 "The GSA has been super important in making me feel more confident about my gender and sexuality," Kenney said. 
The GSA has helped many students with this journey, the discovery of sexuality and gender is one of the main goals of a Gender-Sexuality Alliance. The GSA creates a space of conversation and non-judgmental listening. 
"One of the main advantages [of attending the GSA] is just knowing who your community is," Junior Finn Stein said. 
The LGBTQIAS2+ (stands for Lesbian, Bi, Gay, Trans, Intersex, Ace/Aro, and Two-Spirit) community has a history of being oppressed. GSA's aim is to create not only a safe space for students but also a support system for any type of oppression and intolerance that occurs both in and out of school. 
"You can see this person [from GSA] in the hallway and you're like yeah that's a safe person," Stein said.
The University of British Columbia did a study about gender-sexuality alliances in schools. They found that the presence of a GSA in a school for more than three years reduces homophobic discrimination and suicidal thoughts by more than half compared to schools without a GSA.
"The main functions of GSA is to help with overall mental health and to be a support to anyone that needs it," Archer said.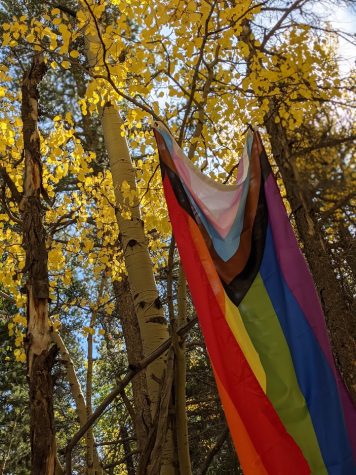 Resilience 1220, a counseling resource for mountain youth, works alongside the counseling department and the GSA to provide 10 free sessions of counseling to youth ages 12-20. Their executive director, Heather Aberg, attended the first GSA meeting and runs an LGBTQ support group called Beyond the Rainbow. 
The GSA's positive effects are felt throughout the larger Conifer community. This gives way to a more informed and tolerant community.
"Outside of the club it's good for the community to acknowledge the relevance of gender and sexuality, especially in young people, and recognize that it's something that's around," Kenney said.
The club is sponsored by Archer who had their first year at Conifer last year at the height of the COVID-19 pandemic. They reached out to Joe Garlick, the previous GSA sponsor, and others to ask about being the new advocate for the GSA.
"It was really important to me, to specifically facilitate LGBTQIAA+ issues. I feel like it's an honor and an opportunity that I am grateful for," Archer said.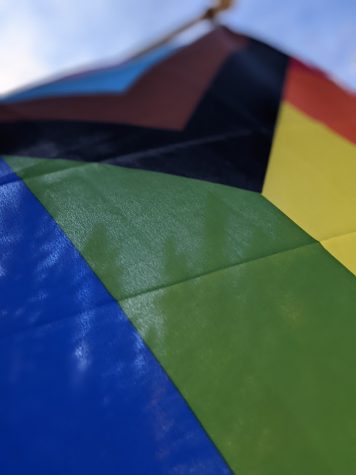 GSA meetings are held in E112 on Green Friday Seminars. Everyone is welcome to come, all that is asked is that those who chose to attend are respectful and keep confidentiality.
"You're always welcome to come and you're never required to come back, if you want to come once then come once, if you want to come every single time then you can come every single time. It's just important to know that we will always hold space for you," Kenney said.
Leave a Comment