Almost My First Rodeo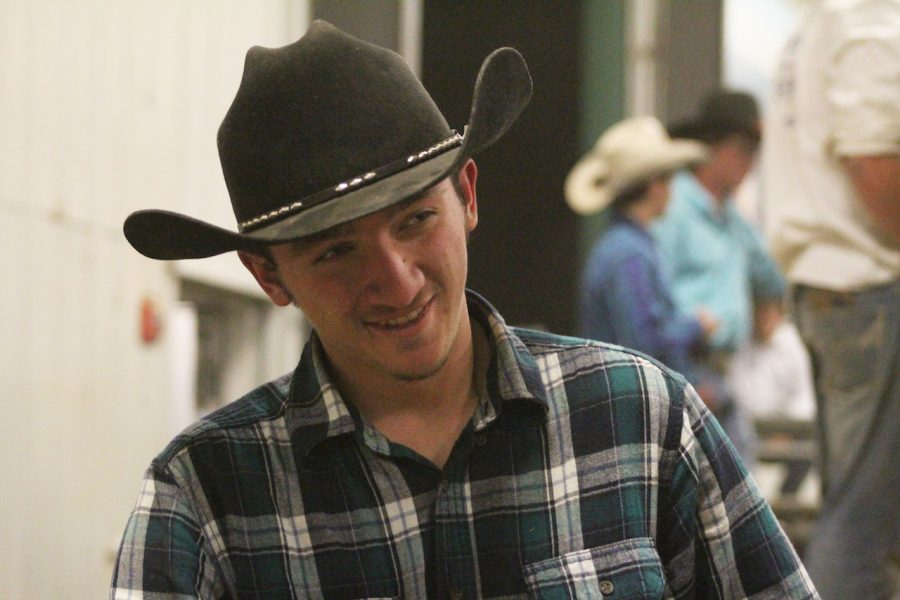 Just 8 seconds. 8 seconds to victory, and a grand prize of $500.
Tanner Sander, a junior, spends his time in a cowboy hat and boots, showing his heritage and personality all in one. To expand on his cowboy side, Sander has recently taken up a new sport: bull riding.
"My cousin Cooper, he started bull riding last year," Sander said. "Then he kinda urged me to do it… It's also been my lifetime dream because my dad did it when he was my age."
Sander spent only a few weeks preparing for his first rodeo competition.
"My first time was totally blacked out," Sander said. "I didn't know what I was doing. Ever since then, I've been more determined right before I get on the bull. And I've got to get in the zone and in the phase of 'you're gonna ride the bull, you're gonna make that 8 seconds or you're gonna die trying,' honestly."
On October 25, he got his first chance to test himself against other riders, many of them with a lot more experience than he.
In his relatively short time of preparation, he has left his mark on the team, and deeply impressed his mentors.
"Tanner is actually one of the best riders we've got," Charles Torres, Sander's coach, said. "He's going to give some of these more experienced bull riders a run for their money. He is well balanced, and he does everything correctly, so I don't have any problems with Tanner riding tonight."
As the night wore on, and the other events went by, Tanner's excitement grew, until finally his time came. Once he had settled himself onto the back of the bull, the event took an unexpected turn.
"In the chute my bull started banging around," Sander said. "He wouldn't stay in one spot. When I got almost ready to go, he dropped onto one shoulder and got down on his front end. He trapped my leg underneath him, and my head hit all three bars of the gate."
Before he even had a chance to get out of the gate, Sander had been injured. He was pulled out of the chute, and they moved to the next contestant. After a quick evaluation, Sander determined that he couldn't ride that night. His leg didn't have the strength to grip the bull.
"
"
With true power comes respect."
— Tanner Sander
The disappointment of the night left Sander feeling downtrodden, and somewhat wary. "I'm going to practice a lot more before I try that again," Sander said.
Through the experience, Sander learned to respect the environment in which he competes.
"With true power comes respect," Sander said. "Listen to what people tell you and do as they say or you could end up hurting yourself and possibly get killed. Rodeo people are kind of like a second family once you get to know them."