Conifer Library offers Teen Programs to Build Community
The library. A place of endless books, free wifi, and now, lazer tag.
In an effort to make the Conifer and Evergreen libraries more accessible to teens, the Jefferson County Public Library has introduced a series of programs for youth aged 12-18.
"The main idea of our programs is to make [the library] more of a social place to interact," Teen Librarian Kyler Wesner said.
These programs include movie nights, crafts, and other activities proposed by the library's Teen Advisory Board, which includes Conifer and Evergreen High School students. Wesner organizes the programs, which he says help students build friendships as well as view the library as a resource.
"There's this ideology of the 'third place,'" Wesner said, describing how many people split their time between being at work or home, or school and home for students. "But it's like, what's that third place gonna be to help them fill their time? I really want that to be the library for teenagers."
All of Wesner's programs are free. At the Conifer library, he schedules most events immediately after school so students are able to come directly to the library from class.
For longer events, such as the Teen After Hours events, teens are invited to the library after it closes its doors to the public. The next Teen After Hours night is a Board Game and Video Game night on May 26 from 6-8pm at the Evergreen library. A complete list of upcoming events can be found on the JCPL website.
"It's just a really cool way to get involved in the community," Teen Advisory Board member and CHS junior Cassidy Trad said.
The library's teen programs are not just for fun, though. Wesner tries to organize programs that fill different needs in the community. On April 6, after receiving feedback from students who were worried about managing their own finances after high school, Wesner brought in a guest speaker to teach a class on financial literacy.
"The main thing is that they learn that the library is a resource," Wesner said.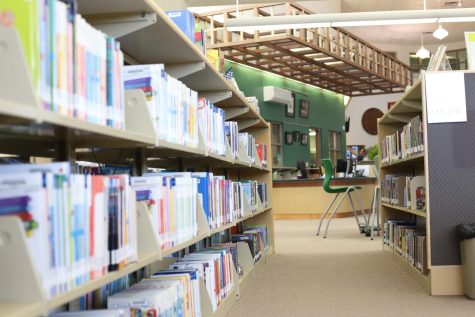 For Trad and other Teen Advisory Board members, the teen events at the library help make the space a more appealing location to hang out.
"Hearing [teens] come in and be like 'oh, I haven't been to the Evergreen Library in years' or hearing them leaving and making those connections like, 'oh, it was nice to meet you' or exchanging phone numbers, to me, is the coolest thing," Wesner said.
Currently, Wesner is looking to expand his Teen Advisory Board and begin a branch of the board that meets at Conifer High School. To apply, he can be reached at [email protected]
"I know it sounds really cheesy, but that's kind of the main reason I love my job, is helping y'all make connections," Wesner said.
Leave a Comment