Diversity Day name change aims to separate event from politics
November 4 Peace Day event focuses on building "unity and compassion" among students
Conifer's annual Peace Day, formerly known as Diversity Day, has faced criticism in the past for being oriented towards left-wing values. The optional event features a series of speakers on topics ranging from cyberbullying to LGBTQ+ representation and will be held at the school on November 4.
"I feel that people have made false assumptions, and I think that rebranding it is a good move, just to have people take a fresh look at it," Interim Principal Greg Manier said.
The event is organized by Conifer's student Peer Counselors. According to Peer Counselor and senior Emma Vencer, changing the event's name to Peace Day was an effort at promoting the event's spirit of "unity and compassion." 
"It was contentious for the peer counselors," Vencer said. "Diversity Day was our branding. It's what everyone knew it by, but some people thought that the term 'diversity' politicized the event, and made people not want to come."
The event has not changed much. Participants will still hear the same opening speaker and attend three sessions of their choice. Many speakers from previous years will return to the event, but there will be a handful of new faces this year as well.
"There was feedback around the amount of different options for kids, and I feel like (the Peer Counselors) have done a good job honoring some of the feedback they've received," Manier said.
Despite controversy over political bias at the event, attendance is far from being split along party lines. Some students believe that the current political climate is exactly why an event like this is necessary.
"I think it kind of gets lost in translation when you're talking about liberal and conservative, left and right," sophomore Macallan Barber said. "People take the value that's in front and then try to do the opposite just because they're trying to go against the left or the liberal, and that is the problem."
Barber pursued starting a Young Americans for Freedom club at the school last year, which is a conservative youth activism organization, but he is not against Peace Day.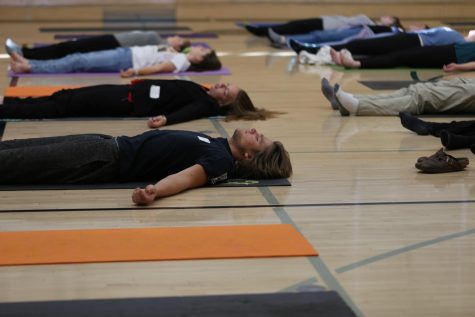 "You can be diverse and include a lot of people, but you don't have to have the same kind of ideals that maybe someone on the left would have if you're a conservative," Barber said.
Many feel that the value of Peace Day has nothing to do with politics. By featuring speakers from backgrounds that students may otherwise receive little exposure to, the Peer Counselors hope to introduce new perspectives.
"Conifer is a relatively sheltered place to grow up, which is a good thing and a bad thing," Manier said. "The world is a very, very different place from what kids are typically exposed to."
Over 350 students have signed up to participate in the event, which is significantly mor than in the past two years, which have been impacted by the COVID-19 pandemic and online school. Manier hopes to expand the day in future years so more students are able to participate.
"I hope that we can represent Conifer in an inquiry based approach, ask lots of good questions, and be engaged in the speakers to the point where we're not just listening, that we're thinking critically about ways that these things impact us," Manier said.
Leave a Comment