Trick or Treat Off the Streets
Conifer High School's annual Trick or Treat Street will be held on October 26th from 6 to 8 o'clock inside the school. Donations of canned food are required for entry.
For the first time since the COVID-19 pandemic, Trick or Treat Street will be held inside. Three years ago the event was moved outside to comply with COVID-19 protocols. The first year the event was a drive through, after that the event was held as a walkthrough in the junior and senior parking lots, as well as the bus circle and bus lane. Following the end of COVID-19 protocols and mask mandates, Conifer's Student Club Senate made the decision to return the event to an indoor venue.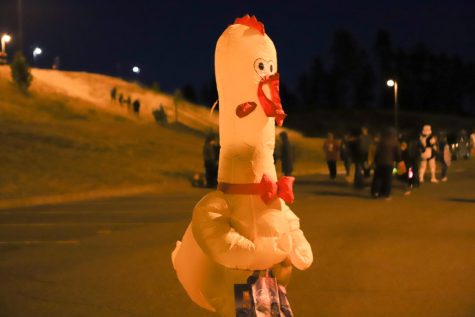 "Inside is fun because it's not freezing, but one of the bad things about being inside is you don't have a lot of space, you're very restricted. It gets really overwhelming very quickly because of the sheer amount of people," President of Tri-M and senior Carly Getz said. 
NHS Secretary, Audrey Kram, proposed a new addition to the event. This year, for the first time, participants will be asked to bring donations to be given to the Mountain Resource Center. NHS is asking that families bring toothpaste, canned goods, and other non-perishable items to be donated as an entry fee.
"[Trick or Treat Street] doubles as a service project and helps out members in our community," NHS president and senior Jackson Davidson said. 
Clubs have been tasked with setting up themed booths and coming up with costumes for their volunteers. The Tri-M Music Honor Society has made their theme "Tim Burton."
"We'll be putting on some fun activities related to our theme, and passing out candy in typical trick-or-treat fashion," Getz said.
Club tables will be set up in the commons and electives hallway while games will be placed in the senior commons and the auxiliary gym. Tri-M will be located in the electives hallway in front of the instrumental music room. 
Planning was overseen by Assistant Principal Rebecca Paschke, this will be the first time she has participated in the running of a model like Trick or Treat Street.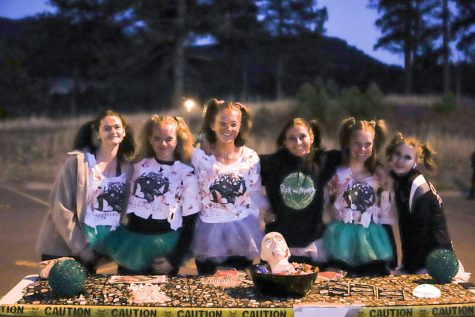 "I'm just helping them to make sure that we got all of our ducks in a row," Paschke said.
Clubs involved in Trick or Treat Street have started to ask their members to donate candy for the various tables to hand out to kids.
"We're in such a rural community, not many people have the opportunity to trick-or-treat in their neighborhoods," Davidson said. "Kids in the community can come in and walk around and get some candy."
Leave a Comment