(Invalid)dictorian
Why the battle for valedictorian is causing students to drop the classes they love
Junior Rhys Hanson needs a PE credit to graduate high school, but signing up for the class is painful. Not because of the pushups he may have to do, but because, even with a perfect grade, the class will lower his GPA.
Hanson wants to be valedictorian next year, but feels like he needs to take AP and community college classes outside of Conifer High School, which provide weighted credit, in order to be competitive.
"In the last month or so I've made a conscious decision to not actively pursue it," Hanson said.
The valedictorian at CHS is the student who has the most A's in the most AP classes by the end of their senior year. In the case of a tie, the student with the highest GPA wins the title. This results in students taking upwards of 5 AP classes a semester and navigating difficult academic work on top of their other responsibilities.
"When I found out I was in the running I basically said to myself, 'I'm going to take as many AP classes as I possibly can to ensure that I have the best chance I can have," senior Ariana Pensy, the valedictorian of the CHS class of 2022, said. "It was a really hard choice. I had to drop newspaper and I had to drop yearbook."
Pensy wants to be a sports analyst after college, which she was able to learn about in her journalism classes. Before she dropped them. Her experience raises the question of whether pursuing the valedictorian title keeps students from doing the things they love.
"I've definitely made decisions when choosing my course load to help boost that standing in the class ranks," junior Maddie Potter said.
Potter is ranked third in the 2021-2022 junior class in terms of GPA, but cannot be valedictorian because she needs to take a non-AP marketing class each semester to be involved in the school DECA program, which is a club centered around preparing students for careers in business. Potter has competed with this club at the national level.
"I think that rewarding kids who go for really academically intense tracks is a good thing, but I also feel like it eliminates a lot of other really smart and deserving people from being able to take that valedictorian position," Potter said.
Like Potter's marketing class, many of Conifer's elective classes, like music, art, and PE are neither honors nor AP classes, which means taking them is simply not an option for students who want to remain competitive for the valedictorian title.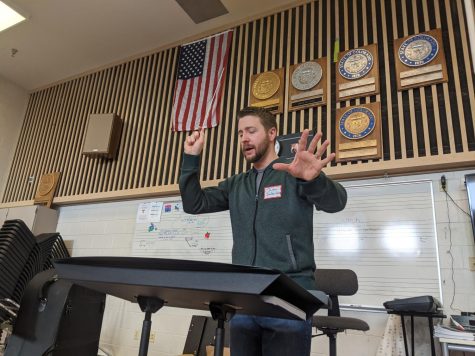 "Personally, I don't think it's right," junior Samantha Tilly, who plays violin with the school orchestra said. She talked about the hours she spends each week practicing her instrument at home, and how this time is not reflected on her transcript because Conifer does not offer any AP or Honors music classes. "[Orchestra] is not a weighted class but it's taking just as much time out of my life as one," Tilly said.
Music and other unweighted classes are seeing decreased enrollment as students leave the class in favor of AP or Honors classes. Electives that do offer AP credit but have prerequisite classes are struggling as well.
Art teacher Molly Snively talked about how there are several AP art classes available at Conifer, but in order to take them students must take three semesters of an unweighted introduction class to gain the skills they will need for the AP class.
"A lot of students haven't taken art for ten years, like you do in English or Math, where you can go into an AP class and it's kind of that next step," Snively said.
For students where every AP class counts, three semesters of preparation for an AP credit are just too many. This mindset concerns teachers, both for the mental health of their students and the implications lower enrollment may have on the classes they are able to teach.
"Kids are taking AP classes just so they can try to reach valedictorian. They're not following their passions, and I think that really harms the student," Snively said.
In the case of Ariana Pensy, the valedictorian for the class of 2022, in an effort to increase the number of AP classes in her schedule she joined year-long AP classes, like AP Environmental Science, for only the second semester. Only taking half of the class content left her unable to take the AP test for these classes at the end of the year, but gave her the AP credit necessary to earn the valedictorian title.
This approach to academics worries counselors. Justin Neuenschwander, the department chair for Conifer's counseling department, feels that the school's valedictorian policy is hurting students by creating pressure to take only the most rigorous classes. 
"I hate it," Neuenschwander said. "I don't know that it's worth the stress and wear and tear on students' bodies."
Neuenschwander also points out that the valedictorian title means less to colleges today than it has historically. Students may receive a scholarship for the title, but the amount varies greatly and is almost never a full ride. When deciding what classes to sign up for Neuenschwander believes that students should look at their goals for the future.
"Let's put valedictorian aside- what do you want to do in college? Let's take classes that are best going to prepare you for what you want to pursue," he said.
In some cases, these classes overlap with the requirements for valedictorian. Jeb Barber, the salutatorian for Conifer's class of 2022, didn't know about Conifer's valedictorian policy until the second semester of his senior year, but because he wants to pursue wildlife conservation in college he took AP classes like Biology, Environmental Science, and Chemistry. These classes will put him ahead in college, which is a reward unto itself, causing some to wonder if the motivation to take AP classes created by Conifer's valedictorian policy is necessary.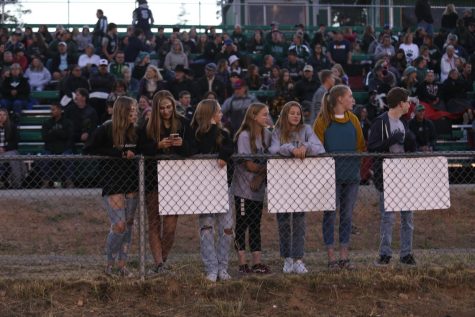 "Since [the policy] was put in place the school has really diversified its honors and AP offerings, and so the idea of having it based off of AP classes is kind of antiquated," Hanson said.
No members of the committee who established Conifer's current valedictorian policy remain at the school, and with other school districts in the state, like Cherry Creek, ending the valedictorian designation altogether revisiting the policy seems appropriate.
At the end of the day, it comes down to whether title is benefitting students.
"I don't think it's the most accurate gauge of who's the smartest in the class," Barber said. "It's just who has the most time on their hands to succeed in school."
Leave a Comment