English Teachers Conducting Social Emotional Screenings
9th and 10th grade English teachers district-wide have been tasked with evaluating their students' social and emotional health
Across the district, 9th and 10th grade English teachers have been tasked with screening their students' social and emotional health. Juniors and seniors have been excluded because the program is in its beginning stages.
"They are taking a snapshot of students' strengths and seeing where students are doing great as far as social emotional learning," Conifer High School (CHS) Prevention Specialist Melanie Lewis said.
English teachers have been provided with a program called SSIS SEL, a product developed by Pearson Assessments. SSIS SEL grades students on a number scale that assesses them on different aspects of their social-emotional wellbeing. The program has one assessment occurring in the fall, one in the winter, and the last in the spring.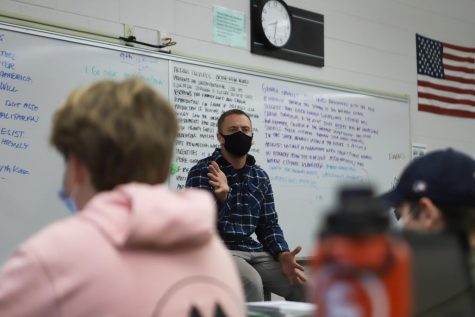 "One of the problems with the test is that a lot of those items overlap. It's hard to tell the difference between self-regulation and self-awareness," English teacher Joshua Nielson said. 
Nielson and other teachers in the English department have raised concerns as to their ability to properly assess students' mental health. They do not meet the same qualifications as trained counselors and mental health professionals. 
"I haven't been trained. I can see a kid in my class is struggling, but where do I go from there?" English teacher Grace Koenigbauer said.
The English department is the only academic department conducting these SEL screenings, which has led to skepticism around the accuracy of the data that the screenings collect.
"If there's a student who is not into English or perhaps isn't compatible with my own personality, I might have a horribly skewed view of their mental health that has nothing to do with their actual mental health," Nielson said.
English teachers were chosen for the task because they are believed to have deeper relationships with their students and more contact with the skills for which the district is testing.
"It has to be an adult that has a relationship and is able to see these skills, behaviors, and actions," the Coordinator of Social Emotional Learning Specialists at Jeffco Schools, Erin Sullivan, said.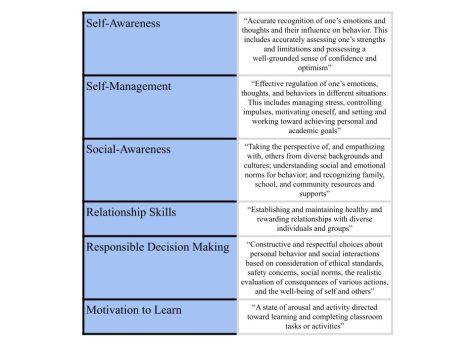 The screenings test for self-management, self-awareness, social awareness, responsible decision making, and problem-solving. English teachers reflect on the behaviors that they observe and rate their students on a scale of one to five.
"Every day in school we assess kids in math, we assess kids in science, social studies, reading, writing, so what we're also looking at is well-roundedness," Lewis said. 
The district mandated these screenings so they can implement programs to support students and provide them with life skills. Such programs would look like teaching students about competencies that they showed an underdeveloped understanding in through assemblies, in class lessons, or small group learning. These skills are defined by Pearson Assessments in materials provided for their product. 
"We call them social emotional skills, social competencies," Sullivan said. "We're doing our best as a system to teach and work with students to grow that."
The data that will be collected from these social emotional screenings will come from a sample of 53,000 students. That data can be accessed by teachers and administrators who complete the proper training. Prevention specialists such as Melanie Lewis are responsible for training teachers on the SSIS SEL screenings.
"Our first real goal and guidance that we've put out on this data is for our schools to reflect on how we are supporting our students, and if we are teaching these skills," Sullivan said.
SSIS SEL so far has not included parent or student input and participation. Only teachers are supplying information for the screenings, and self screenings and parent screenings have not been provided.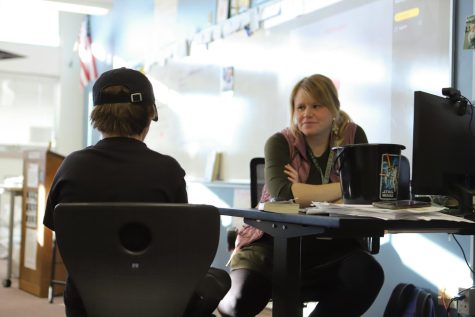 "The purpose of universal screening is intended to be a quick and easy gauge of students at that moment in time. Thus, getting more data in this form from families and students would not meet the standards of universal screening," Sullivan said. 
While the evaluations do not include student or parent input, this is not in an effort to keep the details of the evaluation from them.
"It's not sensitive information really," Sullivan said, "these are life skills and it's not intended to be a secret."
The process of screening as of now does not include students being part of the assessment, even though Pearson provides a student self-assessment tool. This means that students are not conducting self-evaluations or discussing the screenings with teachers. "We're at the very beginning of doing this system," Sullivan said. "This should be one component. It's not the be-all and end-all, it's the starting point." 
Pearson Assessments designed the SSIS SEL product to be a three-pronged look into a student's social and emotional health. The product was intended to have parents and students conduct assessments in addition to teachers.
"[SSIS SEL] integrates the different components with an aligned, multi-tiered intervention," the Pearson Assessments website states.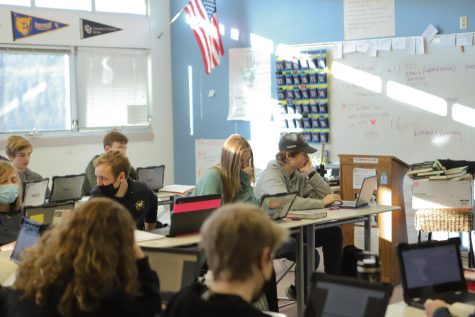 This triangle of information was intended to provide a more comprehensive look into the data the screenings collect. However, CHS is not giving out the other two screenings at this time.
"I think that it's an institutional solution to a humanistic problem," Nielson said.
View Comments (1)