Awards and Praise for the Conifer Volleyball Team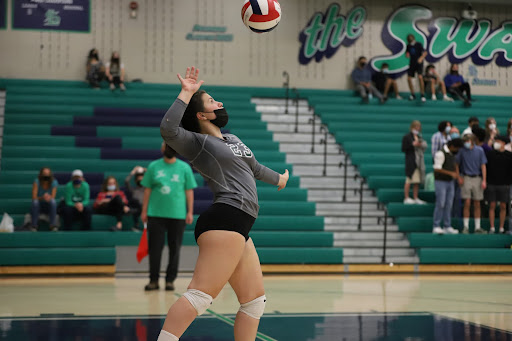 The Jefferson County 4A Volleyball All-Conference Awards have been given out, and players at Conifer High School won a number of them.  Both of the captains on the team, seniors Elise Clark and Marina Cadilli, made First Team All-Conference.  In addition, Marina Cadilli was also named Player of the Year for the 4A Conference.
"It was amazing,  I honestly had no idea,"  Cadilli said.
Junior Cora Spencer received an honorable mention as well.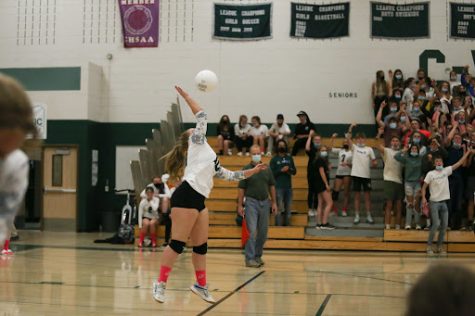 The Conifer volleyball team finished the season with a 7-16 record.  They started the season losing their first two matches, before rebounding in their next game against Pomona 3-1.  Cadilli explained that it was a rough season with a lot of injuries.  The season ended in a similar fashion to how it started, winning two games against Wheat Ridge and Alameda before dropping their final two against Green Mountain and Standley Lake.  Cadilli argues that, "At the end of the season, we were really picking up momentum," adding, "I wish it was a little bit longer."
Going into next season, the team has a lot of promise.  Hopefully, they will not have as many injuries so they can fulfill their potential.  With losing their two captains, the team will surely be looking for other players to step up and lead.  Junior Cora Spencer, who received an honorable mention this year, is one player to watch who could step into this leadership role.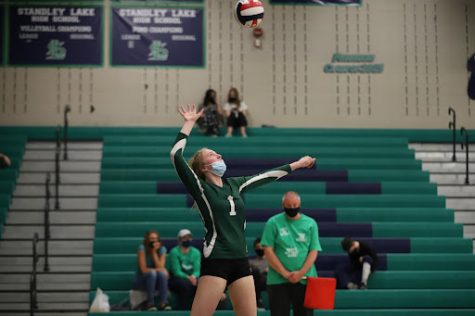 Leave a Comment