Fostering Animals in Need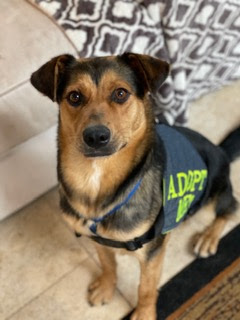 For animal lovers and people looking for a way to give back to the community, animal fostering is a great way to do it. Being a part of the foster community is a fantastic opportunity to have a temporary pet and support a wonderful non-profit organization like Foothills Animal Shelter.
     "Foster animals help the shelter in so many ways," Foothills Animal Shelter Community Engagement Manager, Joan Thielen, said. "Fostering allows us to learn more about the pets and identify a family that would be a good fit for them. Also, it opens kennel space up at the shelter, helping lower animal stress and creating a better environment for staff and volunteers to connect pets with their new families."
     Thielen can't stress enough how important foster care is for shelters. And joining the program couldn't be any easier. All people who are interested have to do is complete a simple application to request to join the foster family. If your application looks good, Foothills will send an employee to do a simple house inspection to make sure that your home is safe for the animals.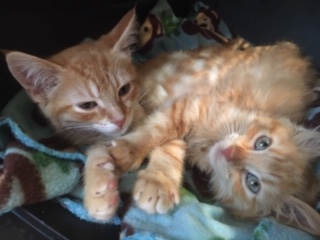 Once the applicant is approved to be a foster parent, you are added to the foster flash email chain. The foster flash shows all the animals that need a temporary home, and foster families get to pick which animal they'd like to help out. There are usually kittens, puppies, cats, dogs, and small pets to choose from. After you choose the animal, you arrange a time to pick it up along with the supplies that they provide.
     "Foster parents get to provide love and companionship to animals until they are ready to find their new homes," Thielen said.
     Along with all the ways that it helps animal shelters, it is also a great experience for the foster families that take part in the program.
     Ava Florence and her family decided to try fostering dogs after they lost their beloved yellow lab Sydney. They've only fostered two dogs so far, but they are enjoying every dog that falls into their care.
     "We wanted to help other dogs in the foster system," Florence said.
     Florence has had dogs with very different personalities and says that it's always an adventure to see what they're going to get. They have loved watching their dogs' personalities unfold in front of them, and observing the cute little habits that they have.
     "We worked with a trainer to help us interpret what one dog was feeling," Florence said.
     They also love how their own dog, Willow, gets to make friends and play with all the dogs. Willow is a vizsla and became inseparable with their last foster dog, Sister. Wrestling and running with the new dogs gives Willow a fun way to socialize and the foster dogs a way to feel more comfortable and relaxed in company.
     Brenda Hobgood also decided to join the foster community to try something new with her family. They have been fostering cats and kittens for 2 years, and estimate that they've had around 20 cats so far. She's handled newborn kittens, cats prepping for surgery or recovering from one, and cats close to the end of their lives.
     Hobgood enjoys having the different cats around all the time and getting to know their personalities. It is important to her to make sure that every cat feels comfortable and secure with her family and her home and to do her best to make sure that the transition to their forever home is smooth.
     "It's really cool when you get this kitten that hisses at you and is mad at you, and then in a week or two you have this little kitten that likes you and is all ready for adoption," Hobgood said.
     Hobgood is great at making the transition out of foster care as easy as possible for their kittens but often struggles with letting their temporary pets go. The connection that Hobgood and her family work so hard to build with their kittens makes it difficult to part with the little guys. But Hobgood can find comfort in knowing that the kittens are off to live the rest of their lives with a loving adoptee. 
     "I like to think of our house as like a kitten hotel," Hobgood said. "Kittens will come for a week or two until it is time for them to return to the shelter."
     Foothills Animal Shelter makes sure that all of their foster families receive updates about their adoption. It always gives the Hobgood family a fulfilling feeling when they receive an email that their last foster cat was adopted. 
     While there have been many bumps in the road along the way with their foster animals, so far Hobgood is loving the time she gets to spend with each cat.
"We just love animals and wanted a way to give back, and fostering is an easy way to do it," Hobgood said. "It's such a great experience and really rewarding."
Leave a Comment