Hiking the Colorado Trail Alone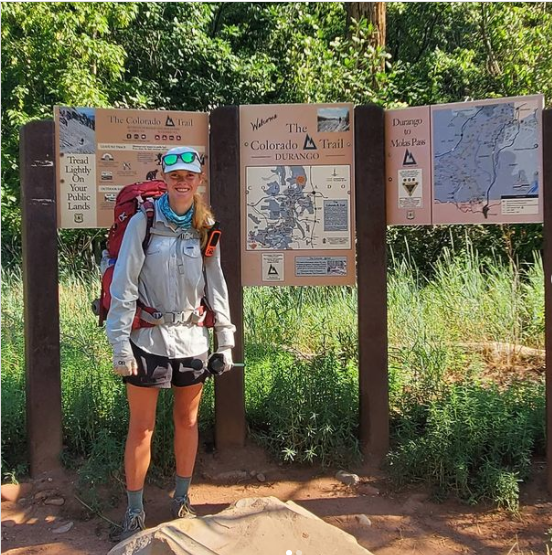 After senior year, some students spend the summer relaxing. Others go to parties. Recent Conifer (Colo.) High School graduate Isabella Namaksy, however, spent her last summer before college hiking 560 miles along the Colorado Trail. Alone.
"I wanted to go on an adventure before I went to college, and the Trail just seemed like the best option," Namaksy said.
The hike took five weeks, but the preparation for such a journey was years in the making. Namaksy has been in the outdoors for as long as she can remember, and began to hike regularly as a freshman.
"I kind of went crazy hiking, like going on daily hikes, my junior year," Namaksy said.
Despite her passion for hiking, Namaksy's first backpacking trip was only last year, and her first solo trip was six months ago. Regardless, this summer she decided to leap headfirst into her greatest adventure yet.
With six weeks of dehydrated food and a plan to meet her mother at specific points along the trail to receive supplies, Namaksy set off.
"I didn't really think it was hard," she said. "I mean, it's definitely hard going over the passes, you're climbing and you're carrying 30 pounds of coming out of a resupply, but as soon as you get to the top and you see the view you kind of forget about all the hard stuff and you're like, 'On to the next one!' "
"
I ate a cupcake by a stream, packed up my gear … and saw the biggest lightning bolt ever. You could hear it hit the ground."
— ISABELLA NAMAKSY describing how she spent her 18th birthday on the Colorado Trail
Namaksy admits, however, that her journey was not all awe-inspiring views.
"The hardest part was probably a few days I spent walking on forest service roads through cow country. It's a dry section, so all the water sources you have are very impacted by cows," Namaksy said. "It's all heat and no shade, but luckily I had some Trail magic."
For Namaksy this magic came in the form of volunteers who brought sodas, fresh water, and ice cream to hikers at difficult portions of the Trail.
"There is a huge Trail community, so, even if I wasn't seeing people all the time, it felt like I was always near people, which was nice," Namaksy said.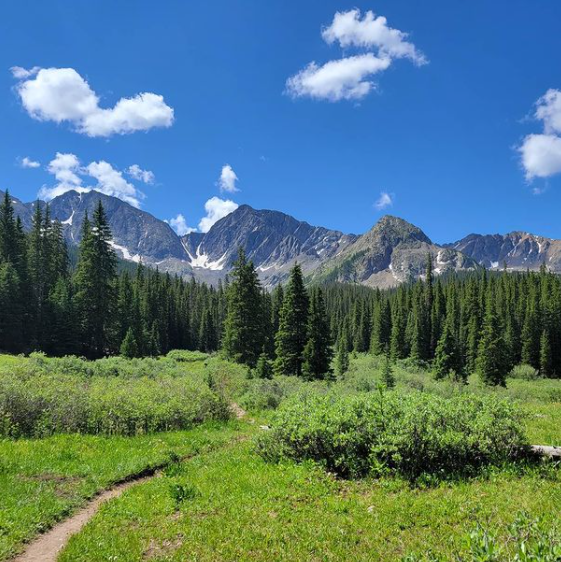 Namaksy struggled to pick just one moment on the Trail that was her favorite, but described an instance early in her journey that would set the tone for the rest of her trip. She was hiking up and over Breckenridge ski resort, an area known as the Tenmile Range.
"I had seven days of food and water so my pack was 30-plus pounds. It was brutal," Namaksy said. "It had been storming and a lot of people quit the trail, and this was the first big mountain view I got. I also hit 100 miles around that time so it was like, 'I can do this, This is amazing. We've gone through the build up, now the fun begins.' "
Later on the trip, she would turn from watching a sunset to see a moose poking his head inside her tent. She would climb a handful of mountains over 14,000 feet in elevation. She would even celebrate her 18th birthday on the Trail, with slightly-melted cupcakes from her climb up Molas Pass.
"I ate a cupcake by a stream, packed up my gear … and saw the biggest lightning bolt ever. You could hear it hit the ground," Namaksy said.
She spent the next two hours of her birthday hiding in a stand of trees as she waited for the storm to pass, then hiked 10 more miles before setting up camp for the evening.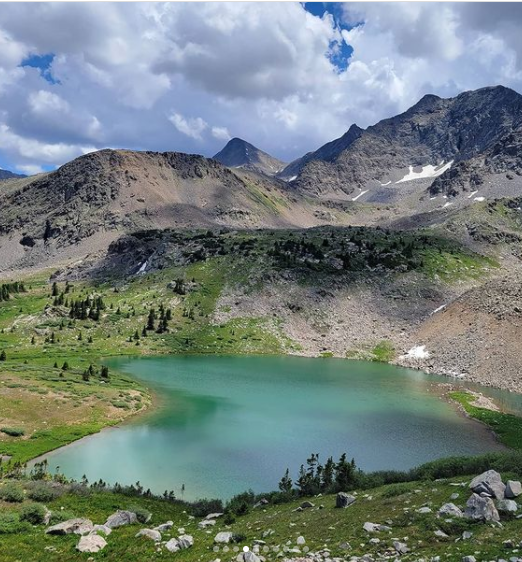 Five weeks after first setting out on the Trail, though, Namaksy's exploration of the awe-inspiring and humbling beauty that is Colorado drew to an end. Now she is back home, preparing to attend Plymouth State College in New Hampshire in a few weeks.
"Life's just gone back to normal. The only thing lingering is my hiker tan," Namaksy said.
This return to normalcy, however, is temporary. Namaksy's hiking adventures are far from over. After graduating college she plans to spend five months hiking the Pacific Crest Trail, a 2,650-mile journey spanning from Mexico to Canada.
"That's a long way off, though, so I'm definitely going to be doing something before that," Namaksy said.
Leave a Comment