Representation Matters—Not Stereotypes
Autism stereotypes lead to ignorance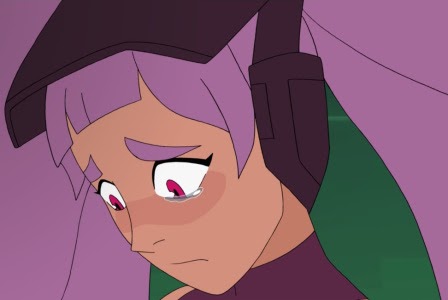 You have no idea what autism is. What comes to mind when you first think of autism? I bet it's of a young boy or maybe an adult male, tolerated because of his genius but ridiculed because of his lack of language skills and ridiculous social behavior. Stereotypes. Stereotypes portrayed in the media, such as Dr. Shaun Murphy from The Good Doctor or Sia's Music. Autism doesn't look like this in everyone, but if someone doesn't conform to these stereotypes how would they know they're autistic?
     How would I know? 
     A few months ago I didn't know. I had no idea what autism was other than what I saw on TV. I didn't know that it could look different in girls; in fact, I had never seen a female character that was explicitly declared as autistic. 
     Today, though, I know that I am autistic—at least, I firmly believe I am. It has been incredibly difficult to get a diagnosis, but just because I don't have one doesn't mean I don't have differences: sensory issues, difficulty in every social situation, an obsession over books and cartoons…the list goes on.  
     When written out like that, those things, my symptoms, don't seem entirely normal. I ask my sister to turn down the music even though it's "not that loud" and I could ramble on about my favorite show for hours without caring for your response. But that's not autism. Autism is meltdowns, an obsession with trains, and being exceptionally good at math. Right?
     Except I'm none of those things. I don't have meltdowns, I'm not obsessed with trains, and while I do occasionally enjoy math, I'm only in a grade-level class. So why do I suspect autism? 
     It started when I was researching ADHD. My brother has ADHD, and I wanted to understand him better. I eventually came across a few videos and articles about autism and I found myself relating to many, if not all, of their experiences. I was dumbfounded by my own ignorance and by how one-sided existing autism representation is. I didn't realize how heavily representation had influenced my knowledge—not only of the world around me, but what I know of myself, too. 
     Though representation may still be lacking, things are looking up. Accurate representation, and representation of autistic girls, has been on the rise lately. She-Ra and the Princesses of Power's Entrapta is one of my favorite examples. While her interests in math and science are cliche, she shows a wide range of emotions and genuinely cares about other people, a sharp contrast to the apathetic boys often portrayed in the media.
     Seeing this kind of representation means the world to me. It gives me hope that through authentic representation, not stereotypes, the world can slowly become less ignorant. Maybe if I saw more characters like this, then I would've known that there's more to me than just being weird.