Paving the No Hate Road
Conifer recently had its designated Peace Week; the spirit week surrounding Day Without Hate. The Peer Counselors worked to have different events and ways to interact with the spirit week to promote nonviolence, unity, and respect.
Jefferson County Public Library had volunteers and employees set up a button-making station in the commons during lunches and a poster with hand prints for people to add to. This year, the week got cut short due to a snow day, teacher work day, and Senior Ditch Day.
"We were supposed to decorate after school yesterday but couldn't due to the snow day. We're going around and decorating now and it's something we can still do to make it awesome, even though it's not exactly how we wanted to do it or how we wanted it to look," senior peer counselor, Jazz Hennes said. "It's [about] being resilient and persevering through things not going your way."
Day Without Hate started in 2007 with a group of students from Standley Lake High School as a response to the Virginia Tech shooting. Conifer and many other schools have participated as well, and, since then, it's become an international organization.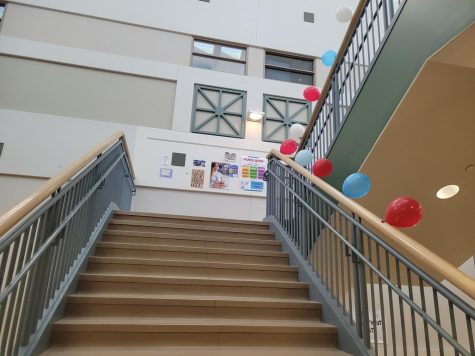 "I feel that safety and kindness in our country and all around the world is vital to enjoying life," sophomore Fiona Matschullat said. "Being part of a cause and standing up for something like this is important and helps show others that there is hope and support."
Conifer's peer counselors assigned colors and the meanings behind them to different days as a way for students to participate.  For example, Wednesday was purple day for domestic violence awareness, religious tolerance, and epilepsy awareness.
"It's a lot of smaller things adding up to the bigger picture with kindness activities and acting better," junior peer counselor Charlie Mulvihill said.
Leave a Comment