Signing Their Success In Sports: Conifer's Signing Day
On April 14, 17 student-athletes participated in Conifer's 2023 Signing Day. From 7:30 to 9:00 am, athletes were recognized for their accomplishments, introduced by someone they had chosen to represent them, and asked to give their speech. The event was mostly organized by Athletic Director Eric Kragel, with the purpose of giving the athletes recognition and celebrating their accomplishments. 
"Signing Day is just a really great way to recognize our athletes and acknowledge all their work," Kragel said. 
Senior Wyatt Canaday signed to Adams State University for lacrosse. He began playing the sport around 3 years ago. After one year of playing, he began to consider the possibility of lacrosse in college.
"The last three years I've been playing [lacrosse] year-round, and it's really fun. It's a big part of my life now," Canaday said.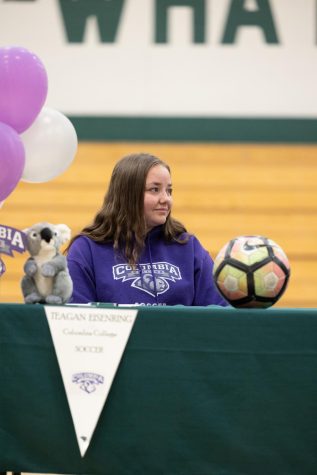 Senior Noah Bishop also attended Signing Day. Bishop plays basketball and is committed to Doane University to continue his sport there while majoring in architectural engineering. 
"Basketball is my whole life. I've done it for 14 years, so since I was like 3. It's just everything I do," Bishop said.
Senior Mason Pratt plays on Conifer's basketball and baseball team, but is continuing his baseball career into college. Pratt is going to Lancaster Bible College to focus on both baseball and academics. 
"Baseball means a lot to me. I've been playing it since I was 5 or 6. It's really become a part of my identity and helped shape who I am as an athlete," Pratt said. 
Another athlete who participated in the signing was senior Teagan Eisenring. Eisenring plays soccer in the goalkeeper position and plans to continue her career at Columbia College.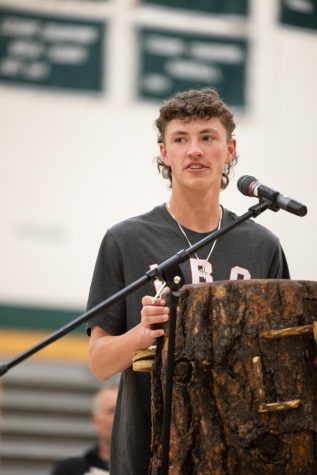 "When I was younger, everybody said they wanted to play in college, so I wanted to too. But since freshman year it's always been my goal so I'm really glad it worked out," Eisenring said. 
The day was dedicated to celebrating the accomplishments of the 17 student-athletes that signed. Each of them were introduced, and they gave their speeches before celebrating with friends, teammates, and family. Food and drinks for the athletes were provided at the end of the event and they were given the chance to celebrate with the people that came to see them. 
"[Signing day] was really fun. It was a great experience and I got to hang out with all my friends," Canaday said.
Leave a Comment