Neuenschwander Unable to Play with High School Band
Counselor Neuenschwander misses TOZ concert because of Southwest Airlines meltdown
The counseling office is open, and the music emanating from Justin Neuenschwander's office has not abated during school hours, even though Neuenschwander's original plan of playing two gigs in Texas with his high school band TOZ was supposed to see him leave on December 28th.
Neuenschwander's flight to Texas was one of the thousands of cancellations made by Southwest airlines in a meltdown of the point-to-point flight system the airline relies on. These cancellations have cost Southwest hundreds of millions of dollars, and have cost Neuenschwander the chance to play with his old band members.
Neuenschwander was part of a heavy thrash metal band named TOZ in high school. TOZ began as a local band in Jackson, Minnesota with two freshmen, David Ellefson and Greg Handevit, both later of Megadeth, who asked Neuenschwander to join their burgeoning musical group. After several years the band had a fair amount of experience. They played in the local area often, and began to gain a small following before Neuenschwander, the oldest member of the group, had to leave for college in 1983. This led to the group disbanding as each member pursued their own careers. This would not be the end, however.
"About a year ago, we got a call from our small town county fair board," Neuenschwander said. "They said, 'hey, would you guys be interested in getting your high school band back together?' and I said, Yeah!"
Neuenschwander was one of 80 kids in his graduating class. He played the drums in the high school band along with Ellefson and Handevit. The freshmen knew Neuenschwander to be a good drummer, which led to him being chosen for the band.
"I remember the first time going out to rehearsal I had to have my mom drive me out there because I didn't have my license yet," Neuenschwander said.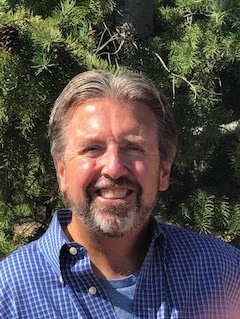 The band soon gained a fourth member and started to gain some traction in the area. TOZ played as an opening band for concerts in Minneapolis, South Dakota, Iowa, Minnesota, and other locations with the help of their booking agent. However, high school would soon end for Neuenschwander.
"When I was a senior I had the chance to go to college," Neuenschwander said. "The guitar player and the bass player, when they graduated a year later, they went to Los Angeles to try to make it big there."
After Neuenschwander left for college, Ellefson and Handevit moved into a second floor apartment in Los Angeles. They played music in their spare time, and the person who lived underneath them wanted to have a talk about the noise they made. It turned out that that person was Dave Mustang, who had recently been kicked out of Metallica.
Mustang wanted to start a band that could rival Metallica, and invited both young men to start a new band named Megadeth. After decades of playing, and even a Grammy award, the band disbanded in 2002. David Ellefson reunited with his former high school bandmates at a county fair in 2022, and set up more gigs for them in Texas.
"A lot of magazines and stuff were interviewing David," Neuenschwander said, "talking about how he was getting his high school band back together again and how his manager had booked a show in Houston."
The tour, which would have included two performances by TOZ, was scheduled for one show on December 30th in Houston and the other on New Year's Eve in San Antonio. To arrive in Houston, the band would have to get its members, who were located all over the US, to Texas.
"Two of us were flying Southwest and the 27th and the 28th were the days when Southwest had their big fiasco with the airports and basically shut down," Neuenschwander said. "None of us could really get down there to Texas."
Despite the cancellation, Neuenschwander is still in touch with his bandmates.
"I love playing music, I love making music with these guys," Neuenschwander said. "But I wouldn't want to go on the road and play. I like my job, I like living here in Denver."
Leave a Comment