Overrated Books That I Wish I Had Never Read
       You've started a new book. So many people told you how amazing it would be but, honestly, you dread reading it. It makes your brain ache. Every 10 pages feel like 25. You have no interest in it and you don't understand how so many people could like it. So you're left with the question: Do I finish it or give up?
    Almost every reader has come across a book that they thought was going to be amazing but wasn't. Of all the books I've read here are the three that I think were the most overrated:
      Pet Sematary by Stephen King is one of those books almost everyone knows. It's intended to be a terrifying story of a cemetery that brings anything back to life, but those who come back aren't the same. However, this book is not as exciting as it promises to be. The book is a slow-paced, boring novel, including way too much detail about things that are seemingly unimportant. The few parts where something happens aren't very interesting. It's a mystery how Stephen King managed to fill up so many pages because only about ¼ of the book is actually memorable. This book took me so long to get through, my head actually ached and I dreaded reading it so much. I did finish it, though, because it's so popular and I wanted to be able to say I read it, but this is definitely a book I would have rather never picked up.  
Rating: 2/10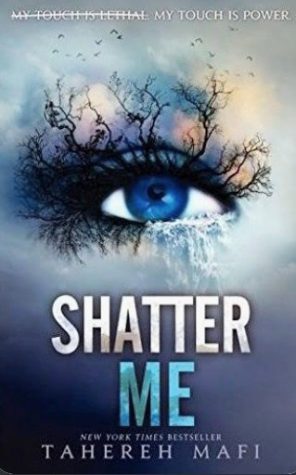 Shatter Me by Tahereh Mafi is a dystopian story about a girl who has a deadly touch. This was a very promising book, with an intriguing premise, which was undermined by the way it was told. The writing style was between poor and mediocre and felt juvenile. It had great potential but was executed by repeating every other dystopian story. This book did not capture my attention, but it wasn't as much of a drag to read as other books. The one thing I did like was that it didn't use the overused trope of enemies to lovers, but I only got through the first book and decided the rest weren't worth my time. Unfortunately, I do know it turns into an enemies to lovers book and somehow the author and audience can overlook the fact that one of the love interests is a murderer and sociopath.
Rating: 3/10
      A Curse So Dark and Lonely by Brigid Kemmerer has become popular mostly on TikTok and only has a few recommendations, but any recommendations are too many. This book genuinely seemed self-published. A Curse So Dark and Lonely is a retelling of Beauty and the Beast. Those who are a fan of this popular tale should not read this retelling. It's cheesy and cliche. I cringed through almost every page and rolled my eyes multiple times when the book copied and pasted from every other fantasy book. I couldn't even finish the first book and I have no regrets; I really couldn't care less how it ended. The only good part was the representation of a character with cerebral palsy, who didn't let her disability hold her back or affect the plot.
 Rating: 2/10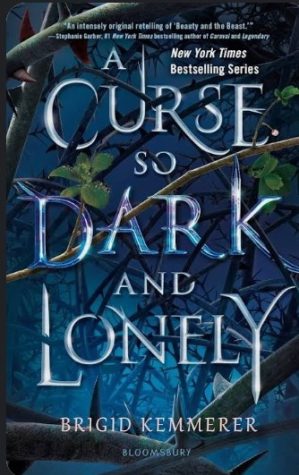 Leave a Comment