HOSA Prepares for State
"Have fun, study hard. Do your best," HOSA advisor Christine Stricker said.
HOSA members are getting ready to compete at their state competition.
HOSA (Health Occupations Students of America) has 220,000 members and was founded in 1976. Colorado HOSA has 931 members and Conifer has 55 members. They are working together to practice and study for the competition with other students in similar events. There are 81 events in HOSA, 14 academic testing events and 67 traditional competitive events. They will continue to meet until the qualifying rounds in the first week of February. HOSA meets every late-start Wednesday with their advisors, Christine Stricker and Jessie McFadden-Barr. The state competition is February 21 to 23. 
Junior Mary Speicher competed her freshman year, and this year is competing again. In her freshman year, she competed in medical innovations. Speicher is competing in the EMT event this year, where they will simulate EMT skills such as pre-hospital care. EMTs must be able to communicate well and problem solve very quickly. She has studied a lot, but she also has first hand experience.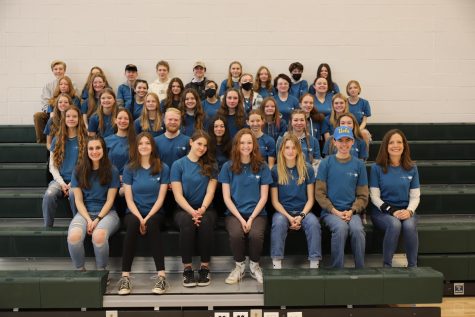 "I work on an ambulance so I have experience and I already know the procedures," Speicher said. 
Speicher is an intern volunteering at Evergreen Fire department. She got her certificate by taking an EMR course, running tests and simulations and getting hours. She got certified in March of 2021 and started working in February of 2021. 
"I assist paramedics…I take vitals, I take patient history, and then I help with things like 3 leads and 12 leads," Speicher said. 
Speicher is looking forward to the chance to show her skills in competition.
"I'm excited. This should be good. I hope I win," Speicher said. 
Senior Ella Genender, HOSA's president, is competing in the events CPR First Aid and Human Growth and Development this year. Human Growth and Development is a test event, while in CPR First Aid the competitor and their partner take a test and the scores are added together and the highest scores get to compete at state. At state you are given scenarios to show your skills in action in the CPR event.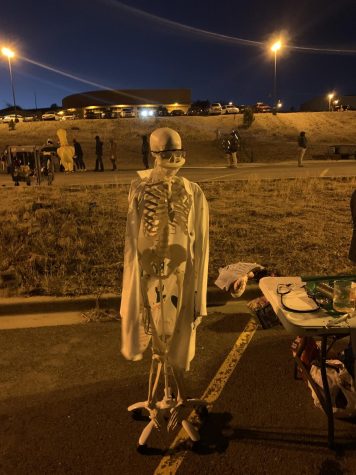 "Studying with other people is one (of) the most helpful things you can do," Genender said.
Leave a Comment