A Farewell to the Editors
CHS Today has three editors graduating. Here are their stories of their time on staff.
Graciela Fischer
Graciela Fischer, section editor for the CHS Today, left the newsroom for good on Friday the 13th. Fischer was a part of the news family since her sophomore year and had risen to become an editor and valued reporter.
Her journey with the paper did not start by choice. A scheduling mistake threw Fischer headfirst into the fast-paced world of journalism.
"I did not really care about school at all," Fischer said, "I had a friend fill out all my classes for me, and he put me in journalism."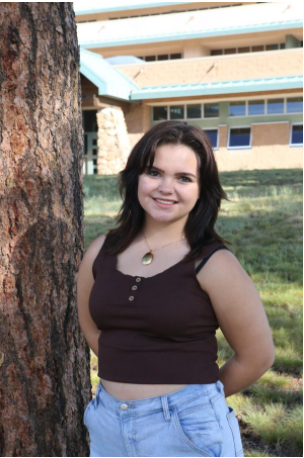 Fischer was forced into joining journalism and did not come away liking it. However, because she was unable to switch classes she decided to stick with it. After the first semester of sophomore year, newspaper advisor Leslie Thompson invited Fischer to go on a trip to a journalism convention in D.C.
"A whole bunch of us went to DC and we competed and I ended up placing in sports writing," Fischer said.
The trip ended up becoming Fischer's favorite memory of her time in journalism.
"That's when I actually became friends with Maya, Zoe, and Carston. We were the journalism clique. It was awesome to not only have that opportunity but to meet such great people and become really close with them," Fischer said.
After the convention, Fischer took on a more active role in the newsroom and started her career outside of the classroom. She has worked for Colorado Community Media, been a reporter for the Canyon Courier, and done some work for the Denver Post. Fischer also entered competitions and was inducted as a member of the International Honorary Society for High School Journalists.
In college, Fischer will major in communications and continue to pursue her career in journalism.
"I didn't even think college would be an option for me because I didn't think I was good enough for anything else," Fischer said, "So [Newspaper] boosted my confidence and gave me some hope for my future."
Zoe Watts
Zoe Watts, managing editor of CHS Today, is another of the three editors graduating this school year. Watts began writing for the newspaper in the first semester of her freshman year and officially joined in her second semester. She stayed on staff all four years and worked as an editor for her sophomore, junior, and senior years. 
"I wasn't able to get in my first semester however I did have Ms. Thompson as my English teacher and I was talking to her about the newspaper and I mentioned that I had interviewed a lady named Cathy Kuhlmeier," Watts said.
Watts' journey with reporting started in middle school when she interviewed Kuhlmeier, who was involved in the Supreme Court case Hazelwood v Kuhlmeier which protected the right of student journalists to publish controversial stories in public schools. Watts interviewed her for a project and the story spurred Thompson to ask Zoe to become a reporter for the newspaper.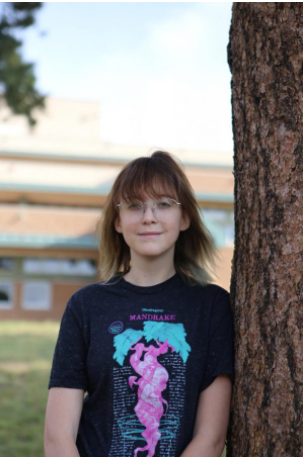 Since then Watts has designed magazines, newspapers, written first-person features, written book reviews, movie reviews, and music and game reviews. She also trained new incoming reporters and encouraged others to join the program.
"I once drove two hours for an interview, it was a long day," Watts said, "This media class can get your life living on the edge."
Watts does not plan on continuing her communications career in college. She is going into her freshman year undeclared. Originally, she was planning on becoming an investigative journalist, however, she decided against that path because it is, as she described, " a high risk and low reward career."
Journalism was part of the reason that Watts was able to get into college. She had a bad semester and being a part of the Quill and Scroll Honors Society helped her to add to her college applications.
"[The experience] has been illuminating. I've learned a lot about who I am as a person. This class can be stressful, but I have been able to learn the skills that it takes to overcome the challenges that this class throws at you. It really forced me to grow as a person," Watts said.
The advice that Watts leaves in her wake:
"If you're new to school, then take the media classes. You get to meet so many people you never would have met before and you forge bonds really quickly," Watts said, "If you're not new then you get to see a side of Conifer that you didn't realize was there the whole time."
Haylee Williams
Haylee Williams, a section editor for CHS Today, is the last of the editors leaving the newsroom. Williams joined journalism in her sophomore year and since then has become one of the editors for the publication.
"I joined the newspaper because of Zoe Watts. I joined as a way for us to have that class together and ended up sticking around because I liked it," Williams said.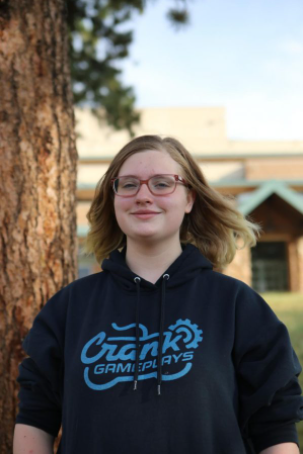 She started as a normal beat reporter, writing whatever was needed, and later she became an editor. This year, Williams took on an ambitious project with Watts and videographer Nate Allem, a radio segment for Conifer High School. The three would record a 15-minute show each week and release it on Conifer Radio every Tuesday.
"There have been a lot of changes, but I think all of them have been good and have helped me to adapt," Williams said.
Her favorite memory of her time here comes from her sophomore year, writing a print publication called Stall Street. Stall Street was a short publication that would be taped to the inside of the bathroom stalls around the school. 
"We would end up with the last ten minutes of class rushing around the school putting them up in the bathroom," Williams said. 
The newspaper inspired Williams to seek out media as she transitions into college. She is not, however, majoring in communications. Williams is enrolled in a three-two program, where she will receive her bachelor's in three years and her master's in two. She will be getting a bachelor's in biology and a master's in education. 
"[Newspaper] has left an impact on how I write and changed how I'm going to be writing research papers and reports," Williams said, "Even if they're not necessarily related to media, in any field I can take what I've learned here and apply it to that."
Leave a Comment