Heartbreaker of a Loss in the Lobos' Season Finale
Conifer falls 24-19 to Evergreen in their final game of the season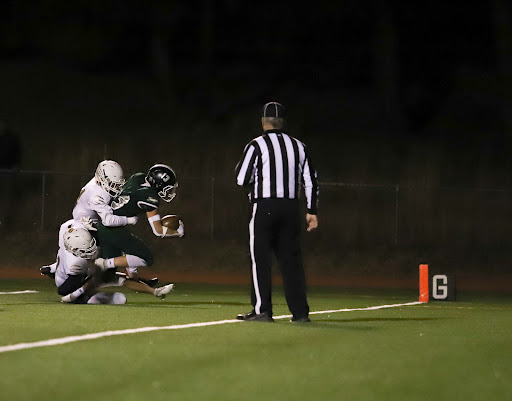 The Mountain Bowl is a seasoned tradition at Conifer High School, where the Lobos play their rivals, the Evergreen Cougars.  As with all good rivalries, it was a game that went down to the wire.  Conifer had the ball with 31 seconds left on the clock and 43 yards to go.  Unfortunately, the Lobos could not get that yardage and they fell 24 to 19 to the Cougars.  
For Conifer, this was statistically one of their best games all season.  Talking with Coach Shipley before the game, he stated that the running game, "is always a big part of our game." While the running game was definitely successful, totaling 180 rushing yards, which was their highest since their win in Week 7 against Littleton, they also found more success in the passing game.  Quarterback Zach Zalfa passed for 121 yards, his highest since Week 5 versus Palisade.  Coach Shipley also brought up turnovers, stating that they were going to be key on both sides of the ball, and this is something they were conscious of throughout the game.  The Mountain Bowl was Conifer's sixth game of the season without a fumble.  Furthermore, the Lobos created a few turnovers on defense.  Evergreen threw their first interception since their Week 6 loss to Lutheran.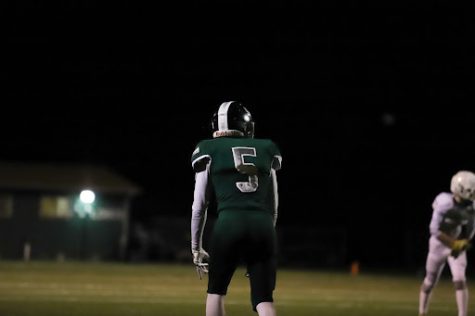 They also had their third straight game with a fumble.  The full interview with head coach, Jonathan Shipley, can be found below.
This game also marked senior night for Conifer.  Thank you to all our players, especially our seniors.  To Gauge Womack, Zach Zalfa, Gage Sims, Jack Bedortha, Justin Stiles, Mason Rosser, Tyler Macbean, and Lars Carpenter, thank you for your dedication to our football team and we hope that you continue to have success in everything you are doing after high school.
In our senior class is one of the stars of our running game, Gauge Womack, something that the Lobos have relied on greatly throughout the season. Nicolas Hudson, currently a junior, will have to step up next season as the primary running back.  The senior class also includes the loss of the starting quarterback, Zach Zalfa.  The Lobos will be looking for some of their younger players to step into the starting quarterback role in the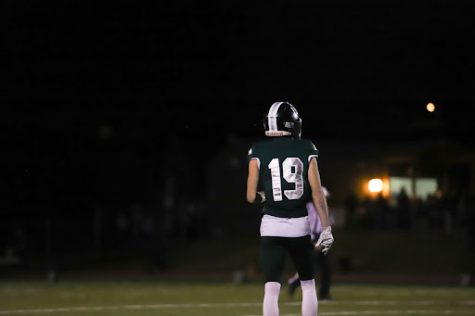 coming season as well.  Finally, the leading receiver for the Lobos, Gage Sims, will be graduating as well.  Grady Forsythe was the leading receiver among players returning next season.  He will definitely be someone to watch out for as well.
To the rest of the Conifer Lobos football team, thank you for a great season and we look forward to having you back next season.
Leave a Comment