Losing to a Rival
Conifer Boys Soccer loses 4-0 to Evergreen Cougars
Bright sun shines on the Lobo soccer field as a bitter cold hangs in the air. Two teams from which a rivalry runs deep take to the field to battle for victory. The Evergreen Cougars and Conifer Lobos Varsity Boys Soccer teams will be competing for Conifer's last game of their season, the longtime rivals fighting once again. But the struggle of a season continued for the Lobo boys when Evergreen scored their first goal in 11 minutes. Evergreen scored a second goal in the first half and another two in the second half, Conifer lost to their rival with a brutal 4-0.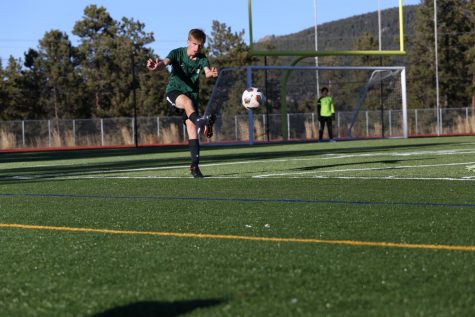 The Lobo soccer boys have had a rough year. With a record of 1-13-1, they have won one game, tied one game, and lost thirteen. 
"It's tough, our team is just not as strong this year," freshman Cayden Barker said, who was nominated as player of the match. 
For the Varsity boys team, close to every game has been a scathing defeat. But, with only two upperclassmen on the team, winning doesn't come easy. The boys have been repeatedly outmatched by bigger, more experienced teams. And the Evergreen team did just that. 
Working with what they had, the boys put in their best effort, and kept their heads high. 
"We've struggled in the last couple of weeks. We've definitely put up a much stronger fight," head Varsity Boys Soccer Coach, Jason Wooldridge, said. "The team put in a great effort, we put in a team effort rather than individual effort."
With the difficult season, the team is trying to look forward to a better season in the future. Wooldridge thinks that finishing their opportunities is the key to becoming a better team. He needs a natural striker that can score goals and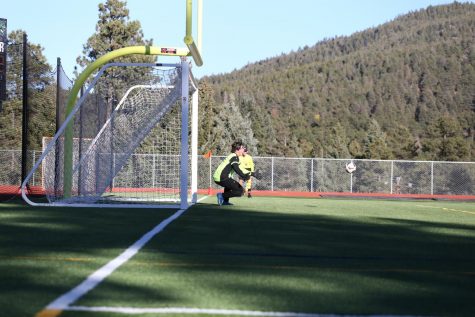 start leading their team to victory. 
"I hate losing to Evergreen, I hate it. I really really hate it," Wooldridge said. 
With the competitive sport program that Conifer offers, losing to our rival is frustrating to the school, coaches, and players.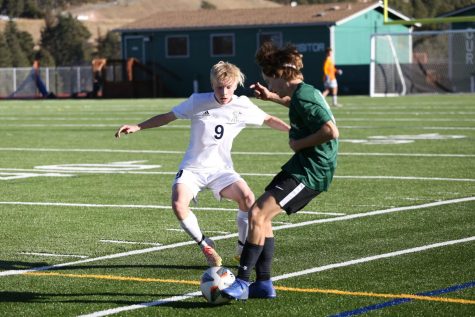 Looking into the next season, the team is hoping to claim some more wins and make a strong boys soccer team that Evergreen will fear.
"I'm pretty mad that we lost, but I think overall our team played pretty well considering our losing streak season," sophomore Will McIntosh said.
Leave a Comment