More Heart Than Players
From an outside perspective, the Conifer JV Girls Soccer team is not thriving. With a record of 0-5-1, two mercy rules, and team members lining up for the athletic trainer, it'd be easy to assume that these athletes have had a tough season. But the connections on the team are much deeper than any scoreboard. 
"I don't look at our record and I don't look at scores as a way to show success," JV Coach Jason Wooldridge said.
Starting the season with a fairly small roster, the team has slowly been losing its players due to injury and other commitments. At one point, there were four athletes on concussion protocol alone. This has left the team playing four games with less than 11 players on the field, forcing the athletes to work harder and longer with no subs, while the opposing team has extra players on the field and a full bench. 
"They could choose to give up, they could drop their heads. They never do. They always fight all the way to the end," Wooldridge said.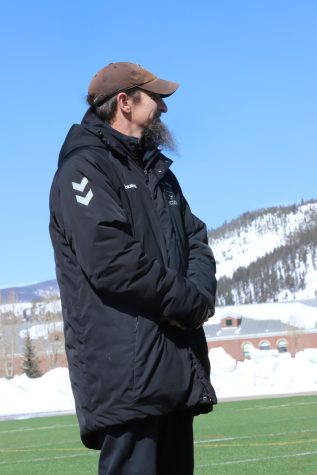 The lack of players has forced unique coaching adjustments. Because a regular formation can not be played with only seven players, each athlete has to put in extra effort in all areas of the field. In order to give the players rest without subs, they have had to play new positions on command and figure them out in the moment. 
"It's been kind of rough, but everyone on the team works really hard and they're really positive," sophomore Abbigale Hagin said. "We all bond really nicely and get along well. It's always nice to have someone to go to."
Before every game, the team is given a choice of whether or not they want to compete. Whenever possible, they play. As Wooldridge said, the girls are always behind each other and show up to compete. 
"I liked meeting people and it has been a really good way to learn soccer," Freshman Cece Johns said.  
Johns started playing soccer this year and was eager to learn the sport through Conifer's program. Despite the challenges, Johns reflects that the adverse conditions were good for her. 
"It's made me a better all-around player, it was kind of hard sometimes because were had to run a lot," Johns said. "But I'm definitely doing it again next year."
Even though the team has yet to win a game, and most of the athletes have endured an injury, most players will be returning next season to continue the fight. 
"It's all about character, that's really what it boils down to," Wooldridge said. "I couldn't be prouder of those that keep wanting to come back. I have nothing but respect, and I'm proud of the effort that they give us."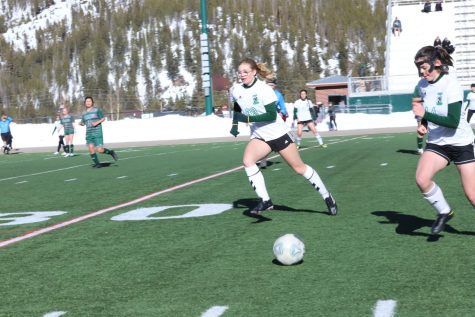 Tomorrow (May 2nd), JV plays an away game at 4:00 against Green Mountain. If you are interested in joining soccer reach out to [email protected] for more information.
Leave a Comment