Foreign Powder
Senior Seth Goodrich travels to Norway for a skiing gap year.
Colorado is known for its stunning ski resorts that sprawl across the endless mountain ranges. Attending Conifer means that students are in close proximity to many ski resorts, a few hour's drive at most. However, senior Seth Goodrich will be making his ski commute a little longer next year when he travels to Norway to attend Hallingdal Folkehøgskule.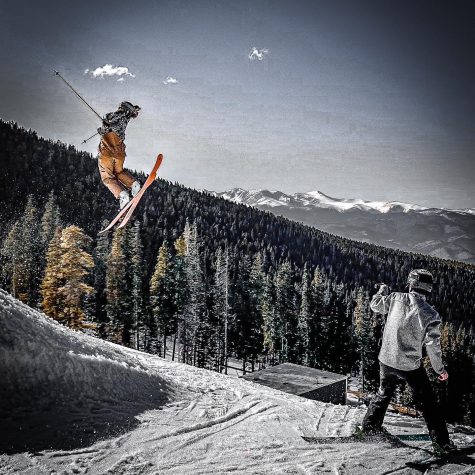 Hallingdal Folkehøgskule is a folk school with seven ski centers on its doorstep. A folk school is an institution for adult education that does not offer academic degrees, typically found in Nordic countries. Being a gap year program, it is not sponsored but is a competitive program. It promises up to 100 days of skiing, with the breathtaking alps just a five-minute walk from campus. The school offers a variety of electives and each student takes a main class based on their interests, skiing for Goodrich. 
"It's a pretty great opportunity for people that don't want to dive straight into the world," Goodrich said.
His time in Norway will serve as a gap year before he attends Montana State for college. In this year between college, Goodrich hopes to expand his skiing and videography skills. Currently, Goodrich wants to go into the ski video industry, which he has been working toward for two years with videography classes at Warren Tech. Goodrich has already started to showcase his videography skills on his Youtube channel, which focuses on ski clips from his experiences.
"Skiing has always been just like my passion. It's like when I'm having the most fun in life," Goodrich said. 
He has been skiing throughout high school, but it has primarily been a hobby as he was busy playing football and lacrosse for Conifer. He specializes in freestyle skiing, which involves tricks and rails.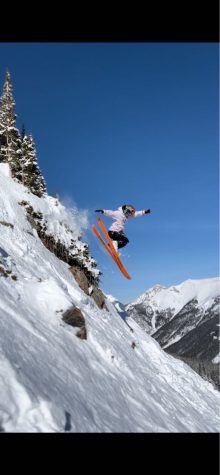 "It's all to figure out myself more is what I really want to do. Have fun. Challenge myself to learn a language," Goodrich said.
Though the Norway location is idyllic skiing, the country holds a closer connection to his roots. Goodrich is of Norwegian descent, and will be immersing himself by learning the language. He is taking Norwegian classes in order to make a smoother transition into the culture. 
Aside from learning a language and skiing every day, Goodrich hopes for new experiences and discovery about himself.
"It's more so I figure out myself before I go into the world," Goodrich said. "It's a way to live life before it gets more real."
Leave a Comment