Lobos Send Pirates Packing
Conifer's Basketball team gets back on track in a resounding win against Alameda High School
Conifer's Boys Basketball team pulled off a 63-28 win against the Alameda Pirates Wednesday night, their second consecutive win, pulling them to 5-9 on the season. Show-out performances included 16 points by Mason Pratt on 71% shooting from inside, and an incredible 11 blocks from the center Noah Bishop.
"I feel great, I'm proud of the team effort. I think that our defensive game today was just outstanding," Bishop said.
Defense has been a problem for the Lobos, getting into transition and slowing down teams on fast breaks had been a major concern a few games ago. 
"That part of our game was good tonight, we recovered on defense much better than we had been, and matched up a lot quicker," Head Coach John Raff said. "All the way around it was very good, we held [Alameda] to 28, which is a little below their average." 
The defense was much improved, holding down Alameda's top scorer, Eddie Dwazo, to a slightly below-average 9-point performance. Turnovers still perpetually haunt the team, averaging 24.8 a game, a stat that will certainly haunt them in Friday's game against Standley Lake.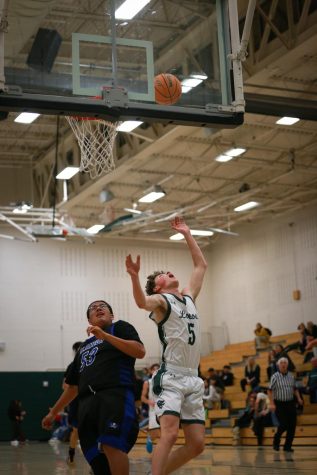 "I'm nervous," Bishop said. "They are 2 and 10, but they're good. They've been playing 5a schools, they're going to be a good team." The pieces are fitting together better every game, the Lobos are averaging 5 more points per game than the first five games of the season on significantly better efficiency. The team is slowly but surely rolling out kinks on both sides of the ball, seeing turnovers drop significantly and defensive rebounds sharply increasing.
"It's an improvement game," Pratt said, "we'll be ready to go."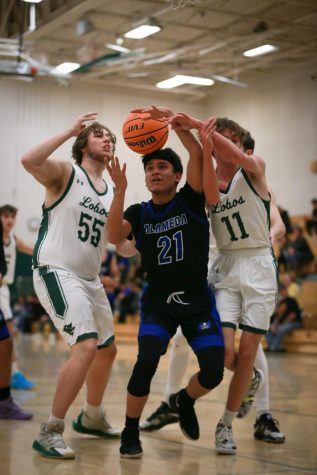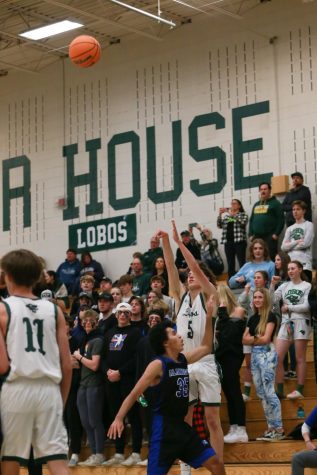 Leave a Comment