Optimism reigns in Lobos' loss to Rams
After a tough skid against Green Mountain, Conifer looks to the future to regain its footing.
Wednesday evening's face-off against Green Mountain saw the Lobos lose by a healthy margin, with the Rams taking home a 78-41 win to improve to 7-5 overall and dropping Conifer to 3-7. Naturally, the question after the game was what could be improved moving into the rest of the season.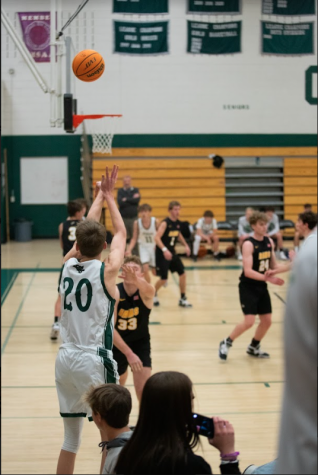 " [We've] got a lot of room for growth, we got some things we got to do better," Coach John Raff said, "I like where the program is going, but right now we've got some things we got to do."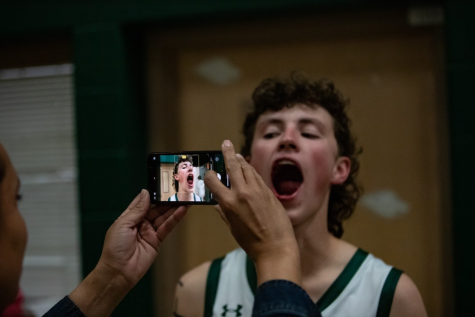 The things in question? Turnovers, defense, and shot selection. The Lobos' foundation is solid, the proverbial puzzle pieces are all there, it's just a matter of putting them together.
"It's an improvement game," senior guard Mason Pratt said, "We'll bounce back from it, and be ready to go."
Before leaving the game late in the fourth quarter with a bloodied lip, Pratt put up 18 points on 71% from outside the arc."I would have gone back in if they'd have let me," Pratt said.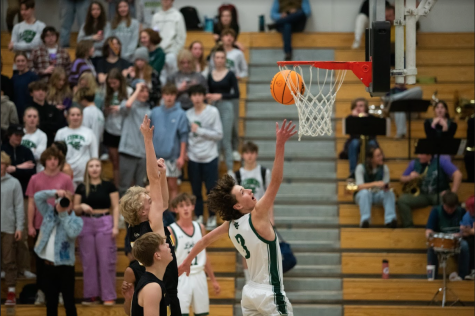 Facing two tough teams in the next week, the Lobos are changing the offensive strategy as well.
"We know that Noah and Mason are going to get the bulk of the attention, so we're looking for our other three guys to step forward and get some shots in." Coach Raff said.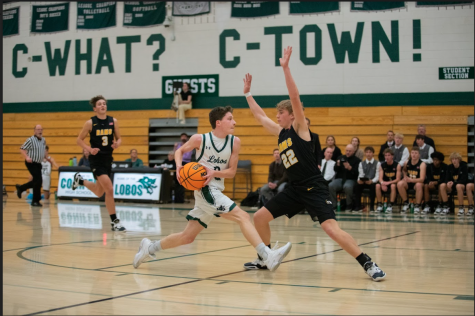 As the season rapidly approaches a close and the boys try to keep their playoff dreams alive, there's no
better time to watch the Lobos play.
Leave a Comment