Just Keep Swimming
It's that time of the year where the swim team starts at Conifer High School.  But this swim season is not just any normal swim season, it's a new season with a new coach. Conifer Teacher Melissa Bartt is the new swim coach for this year, who stepped up when the old swim coach moved away.
"Mr. Kragel asked me to be the new swim coach because I've been competitively swimming since I was five or six. I have knowledge of competitive swimming and meets and hopefully I can help the kids out with their stroke,"  Bartt said.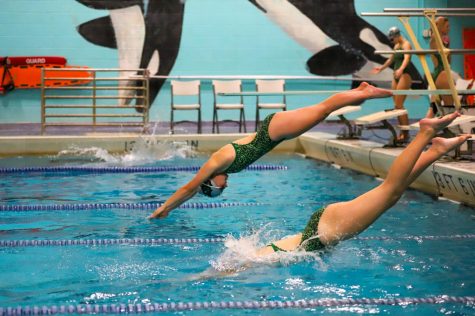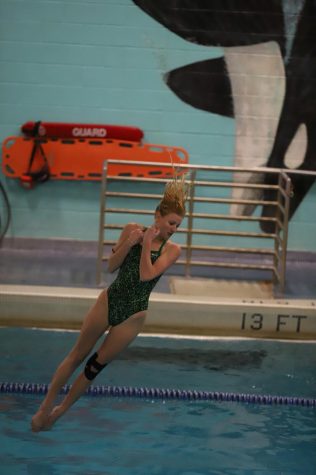 Since Conifer doesn't have a pool, they travel to Platte Canyon's pool to practice. They practice 5 days a week Monday through Friday and occasionally on the weekends for about an hour and a half.  Then they have meets scattered throughout the week.  
"I am excited.  I think right now I am a little nervous because I want everything to go smoothly and do the best I can.  I think once we get into practice I am going to be really excited," Bartt said.
The swim team needs about 20 girls to compete and only has around 7-10 girls right now.  So the Conifer swim team needs more girls to join the team.  Even if you're not a good swimmer, trying something new is always a great thing. If you're interested, go talk to Mrs. Bartt and see if you can join and try it out.  One of the girls on the swim team, Freshman Alaina Faler, talks about what she is excited for this season.
"I really like swimming. This is my first time competing and I have been trying to get into a sport, but every single sport feels like a chore. I found that when I'm swimming I can just go and do it,"  Faler said.
The Swim team had their first meet on November 14th at Platte Canyon. Holly Dykema, a freshman at Conifer, is also joining the swim team this year.  She is a really big swimmer and is ready for this year's season to happen and help support Conifer's swim team.
"I have swam since I was three years old and I have done club swimming since I was 11," Dykema said. 
Dykema is really excited to start swimming with Conifer because she wants to create a bond with the people who also enjoy swimming as much as she does. She doesn't really know anybody on the swim team since she's a Freshman, but the one thing she is most ready for is meeting a ton of new people.
Leave a Comment