Referee Crisis Continues
The number of high school referees is dropping, causing some athletes to have their games cancelled
According to officials, there is a nationwide decline in the number of officials available to officiate games for high school sports. Not having more than one, or in some cases not having any officials, is causing games to be rescheduled, or altogether canceled in order to fit the schedules of the available referees. In the past several years this crisis has been hitting Conifer particularly hard.
Molly Snively, an art teacher at Conifer High School, also doubles as a National Elite Level Official for lacrosse, meaning she can officiate anything from a little league's youth game to the highest level of Division 1 competition. She's felt the full force of the current shortage. 
"Pretty much every day we're getting emails, asking 'can somebody cover our game?'" Snively said.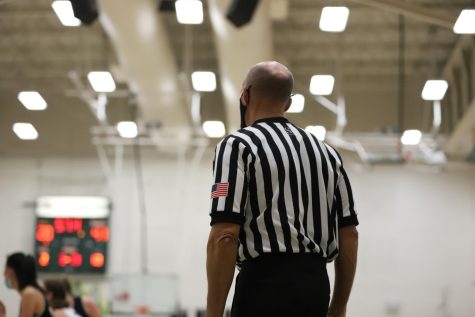 Snively feels that she shouldn't officiate Conifer games, as it poses a "conflict of interests."  However, there were instances where the athletic director at Conifer High School, Eric Kragel, asked her to officiate games.  
"There were definitely a couple of times where he was like, 'we're not having this game if you don't do it,'" Snively said.
Snively believes that a large reason most of the referees are leaving is because of the audience. 
"People [are] yelling at you all the time.  Parents, players, coaches.  If I make a call for one team, the other team yells, if I make the same call for the other team, the first team yells" Snively said. "There are games that go with one official, which isn't great.  I had a parent with a gun confront me one year, so I refuse to do games alone at this point."
Ernest Martinez, a referee for basketball, baseball, and softball agrees that the hardest part of the job involves "dealing with the fans and the coaches."
In certain scenarios, some sporting teams need to have their coaches play the role of an officiator in order to hold a sporting event.
"We didn't have enough refs, so then we had to have our coach be a ref," sophomore JV soccer player Erich Bohn said.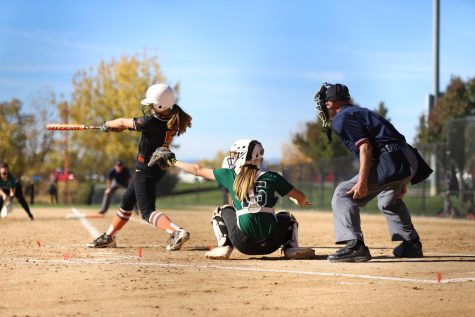 This conflict of interest, Bohn elaborated, can lead to feelings of unfairness among the opposing team and audience.
In order to resolve the issue, officials have a few ideas.
Martinez believes that higher pay would help to relieve the ref shortage, encouraging more people to become officials.
"It's tough to keep younger officials in the sport because we don't get paid that much, and why should we be there when all they do is yell at you?" Snively said. "Part of the way to improve the official shortage is to make sure that fans and officials and coaches are respectful."
Leave a Comment