Positive Start to the Season for Conifer Baseball
The Conifer baseball team is off to a good start this season as they are currently sitting at a 4-2 record.  After winning their first two games against Jefferson Academy and Holy Family on Tuesday, March 15 and Monday, March 28, the Lobos lost their next two games to Castle View and Bear Creek on Saturday, April 2 and Monday, April 4, respectively.  They were able to rebound with wins against Alameda on Tuesday, April 5 with a score of 13-1 and Thursday, April 7 with a score of 19-0.  They are currently first in the Jefferson County 4A League with the Evergreen Cougars in second with a 5-2 record.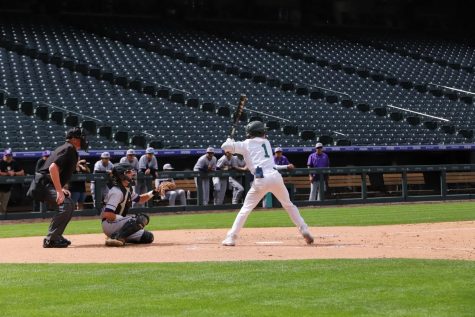 Their season-opener against Jefferson Academy was Conifer's lowest-scoring game of the season with only 3 runs and 5 hits.  Playing Holy Family nearly two weeks later, the team performed better in every way.  They scored more runs, had more hits, and recorded an on-base percentage of 0.444; this was an increase from 0.333 in the opener.  However, their loss to Castle Rock on Saturday, April 2 was actually one of their best games of the season.  In that game, the Lobos recorded their first home run, scored by junior Evan Clark.  Furthermore, they had their second-highest on-base percentage of the season thus far with 0.488 and recorded 10 hits, a season-high thus far.  The game against Bear Creek on Monday, April 4 was their worst performance of the year with season-lows in hits and batting average.  They also lost by their largest margin, in a 16-4 rout.  Going against Alameda on Tuesday, April 5 was a nice recovery for the Lobos as they scored 13 runs and doubled their batting average from the previous game.  They continued their dominance over Alameda on Thursday, April 7th, scoring a season-high 19 runs and recording their highest on-base percentage of the season at 0.576.  Furthermore, the Lobos recorded their second home run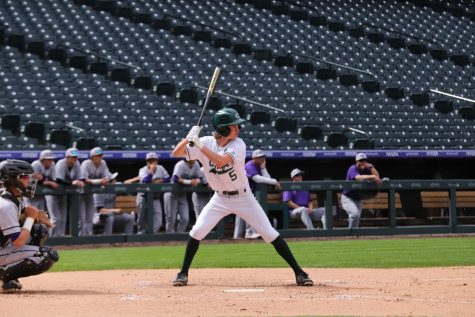 of the season, scored again by junior Evan Clark.
Their next games will be against Standley Lake (5-1) on Saturday, April 9 as well as Tuesday, April 12.  The game on Saturday will be at home while the game on Tuesday is an away game.  In between those games, they will play Northglenn (0-9) on Monday, April 11.
Leave a Comment