Rough Start to the Season for Conifer Basketball
Boys Basketball loses 66-60 against Widefield and 64-52 against Skyview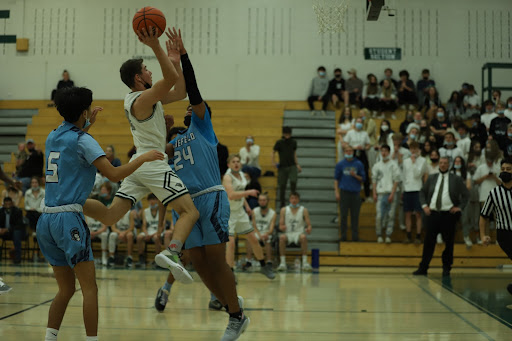 This season did not start the way the Conifer Lobos hoped it would for their boys' basketball team.  Their first game was November 30th against Widefield, losing in a close game 66-60.  Junior Lake Fagan, who is playing in his first season of basketball, said, "I feel like the team is really solid " before the season started.  However, the Lobos are short on players and had to play some of their JV players in the Varsity game.  This may have contributed to their performance.  Speaking to head coach, John Raff, he stated that "The guys played hard but we got a lot of room for growth.  We're just working on becoming a better team."  Coach Raff is focusing on making sure the team is prepared for all of their games and growing as a team overall.  Going into the team's second game of the season this Thursday, December 2nd, against Skyview, Coach Raff argued that "We are prepared going into this game."
However, this opinion did not reflect in the team's performance.  Their second game was riddled with fouls, called and not called.  The Lobos were again short on players.  Still, the Lobos came up short, losing 64-52.  They will be playing their next game on Friday, December 10th against Summit.  This will be a tournament game.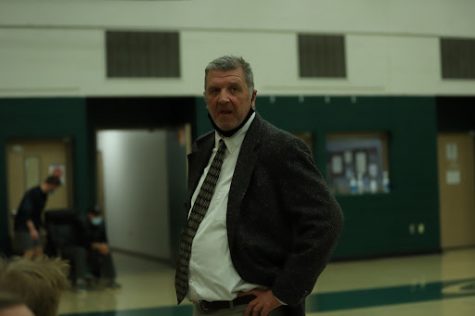 The JV and Level III teams did not start out that much better than the Varsity team.  Due to the shortage of players, the majority of starters for the JV team also started for the Level III team.  Both JV and Level III lost to Widefield, Level III losing 59-31 and JV 70-28.  Sophomore Anderson Manier played in both of these games.  
After the Widefield games, he said that "We weren't playing with a lot of energy," he said, adding that, "Overall, there is a lot to improve on."  The Level III team did improve in the Thursday game, getting their first win of the season, 57-54, against Skyview.  The JV team was not as fortunate, losing 61-34.  The JV team will have their next game on Friday January 7th at home against Green Mountain.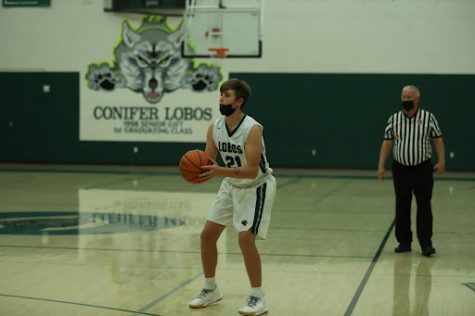 View Comments (1)