XC Coach Places Third in Leadville 100
Girls' Coach Blake Wageman third female to complete 2021 Leadville 100 Ultramarathon
     It's 4 in the morning when Blake Wageman begins her run. Sneakers slap against a worn trail and her breath escapes in gasps, watching the trees around her fade to a blur. Her watch beeps. One mile down. Ninety-nine to go.
     Last Saturday Wageman, Conifer's girls Cross Country coach, ran the Leadville 100, an ultramarathon through the heart of the Rocky Mountains. 
     "I never thought I would run 100 miles," Wageman said, "but I did well in a 50 miler in 2019 and I qualified for the Leadville 100. It felt like a gift."
     Wageman actually qualified for the 2020 Leadville 100, which was postponed until 2021 due to COVID-19. In lieu of the official race last year Wageman decided to run 100 miles along the Colorado Trail on her own, with a team of friends and family to pace her and provide supplies.
"After that experience, because it was so fun, I wanted to do a real 100 and see what it was actually like to race it," Wageman said.
     Last Saturday she completed the course in 22 hours and 25 minutes, almost three hours faster than last year's 25 hours and 18 minutes. In only her second time running 100 miles, she was the 3rd female and 24th racer to cross the finish line, out of 678 total runners.
     "It felt surreal," Wageman said. "I'd never raced this distance before, so I didn't really know what it would be like or what I was actually capable of… I knew I could do it, but I didn't know if I could do it well."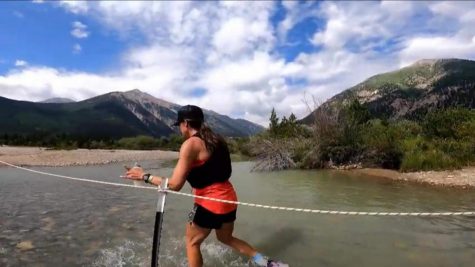 Wageman's journey towards the podium started far before the race itself. In the months leading up to the race, her training involved running 60 to 80 miles a week in a mixture of grueling climbs, speed work, and long-distance runs. Then, three times a week, she added weight training in addition to her run. 
     All the training in the world, however, cannot fully prepare an athlete for an ultramarathon. At the end of the day, it comes down to just how far you are willing to push your body. 
     "The last 15 miles were brutally hard. From miles 0 to 80 I was my normal self. I yelled 'I love running!' at an aid station at mile 75, but at mile 85 it was like, 'oh god, am I ever going to be done?" Wageman said.
     When the race grew difficult Wageman relied on her crew, a six person team of her husband and a few close friends, to keep going. They provided her with food, water, and moral support throughout the race.
     "Seeing my people was confirmation that I was going to make it," Wageman said.
     Though the race was fiercely competitive Wageman noted that in the running community this competition looks different due to a sense of community among the runners.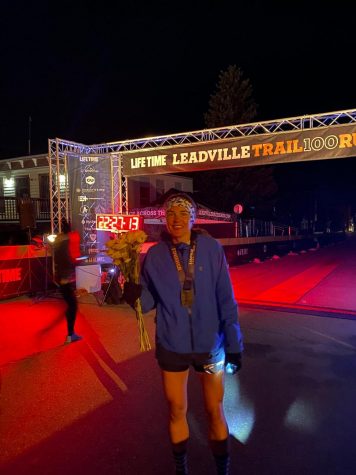 "There's a ton of high fives and hugs and I'm-so-proud-of-you-s," Wageman said. "When someone passes you or you pass them they're not upset. It's like, we're both doing everything we can to get to the finish line."
     15,734 feet of elevation gain and 100 miles later Wageman is back home, regarding the race as simply another opportunity to see what she is capable of.
     "Physically every single thing hurt, but mentally I just kept forcing myself to keep moving one foot in front of the other," Wageman said.
     She is taking a rest week to recover from the race and is holding off on competing in any other races until the end of the Cross Country season so she can give the girl's team her undivided attention. Next summer, though, she already is planning to compete in the Leadville 100 again.
     "I think running is a cool metaphor for life," Wageman said. "You can have spectators and coaches and family cheering you on, but at the end of the day you're the only one who can get yourself to that finish line."
Leave a Comment