Girls swim team heads to state
The sound of cheers and splashing greeted spectators at the George Meyers pool in Arvada on Thursday night, January 31, where teams from around Jeffco met for the 4A League Prelims.
Finals are today, Friday, February 1, and the top 16 swimmers will be back to continue competition.
Congratulations to Paige Naku who made first alternate in Varsity diving.
Swimming tonight in the finals are 200 Medley Relay team members Megan Wilkins, Maddy Vandergriff, Elsa Debrunner, and Jana Ley,  ranked 10th.  Rachel Ley made state time and is ranked 11th place.  In the 50 Free, Megan Wilkins is ranked 2nd and Elsa Debrunner is ranked 11th.
In the 100 Fly, the top ranked swimmer is Megan Wilkins who took first in prelims Thursday night with a time of 1:02.23.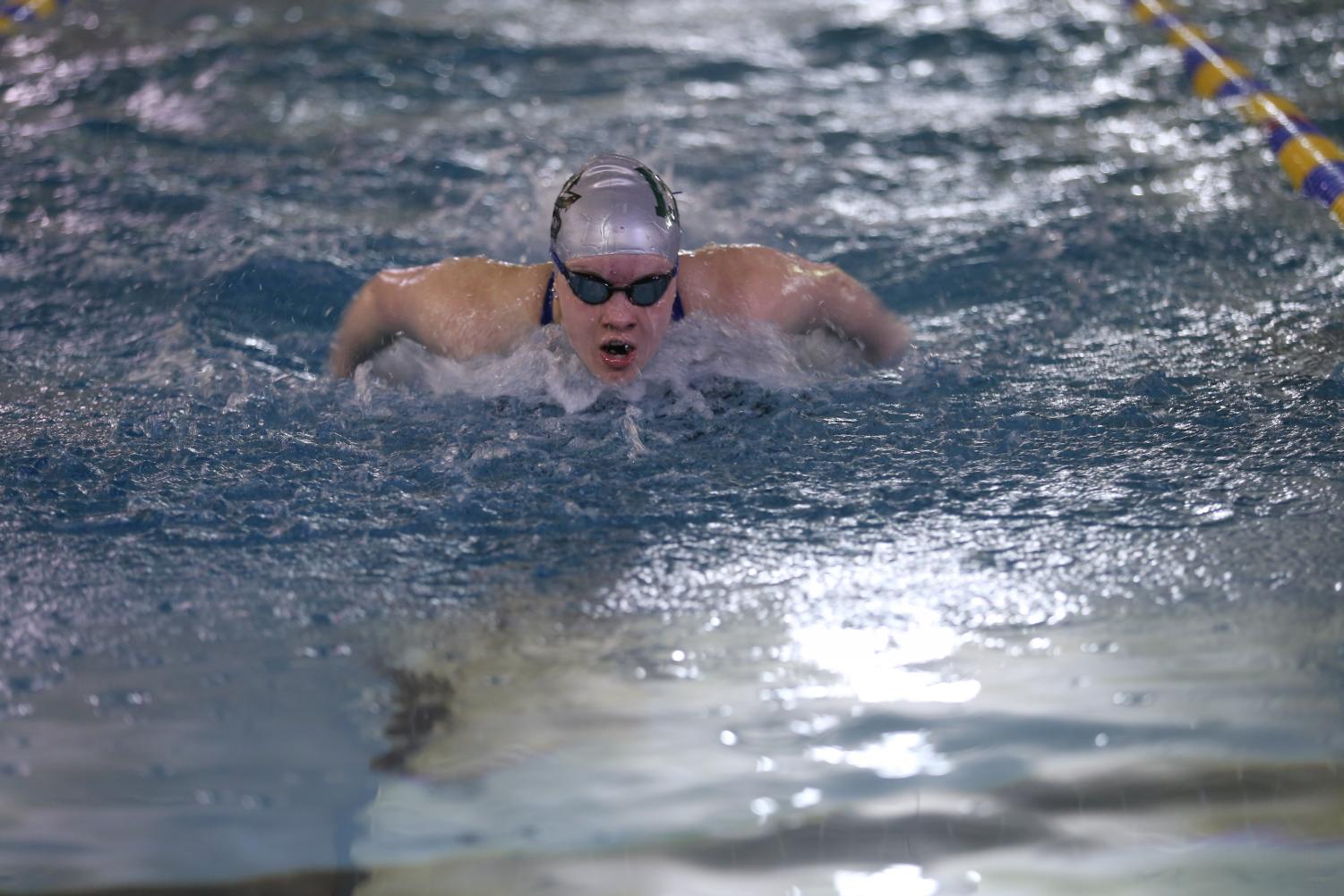 The 200 Free Relay team of Rachel Ley, Peyton Gilbert, Isabel Kerst, and Jana Ley ranked 10th.  Rachel Ley made it into the 100 Free ranking, coming in 15th.
The 400 Free Relay team of Rachel Ley, Elsa Debrunner, Emily Sainz, and Megan Wilkins ranked 9th.
Congratulations, Lady Lobos swimmers and good luck tonight in the 4A League Finals.