Conifer falls 3 points short against Denver South
Conifer loses to Denver South in their home opener
On Wednesday, November 28, Conifer went head to head against Denver South for their first home game of the season. Conifer was 1-0 heading into this game, as they beat Summit on Monday, November 26,  71-48. Denver South headed into this game having not played a game yet this season.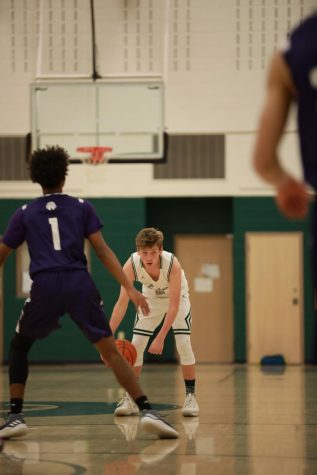 Denver South jumped out to an early 9-0 lead, but Conifer climbed their way back in the first quarter to tie the game at 12. The two teams were trading baskets with the lead changing numerous times throughout game.
Conifer's junior starting center, Ocean Hageman, was in foul trouble throughout the game limiting his playing time. Hageman eventually fouled out of the game late in the fourth quarter. Senior Will Ratzer also fouled out later in the game leaving Conifer with only one eligible sub on the bench and 3 of their 5 starters left in the game.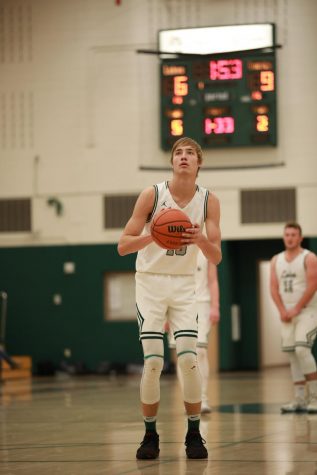 As both teams were going back and forth with the lead, time was running out. Denver South got the lead with a minute to go. Conifer had to foul so the clock would stop, but the Rebels were able to add onto their two point lead by making two free throws. Conifer stormed down the court desperate for a basket, and junior guard Elijah Cook drilled a 3-pointer to make it a one score game.
The Lobos had to foul again to stop the clock. Denver South made one of the two free throws making the score 51-49. With 11.5 seconds left in the game, Conifer had just enough time for one more attempt to tie or even win the game. The lobos were able to push the ball past half court, but turned it over with just seconds left.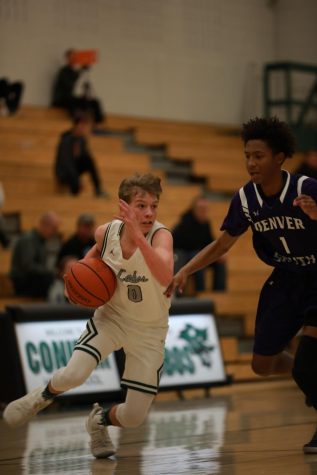 Denver South players jumped up and down as they had just won, but the Conifer players stood frozen on the court, and some even dropped to their knees in utter disbelief that they had just lost.