Conifer Sticks it To Evergreen with a 10-8 Win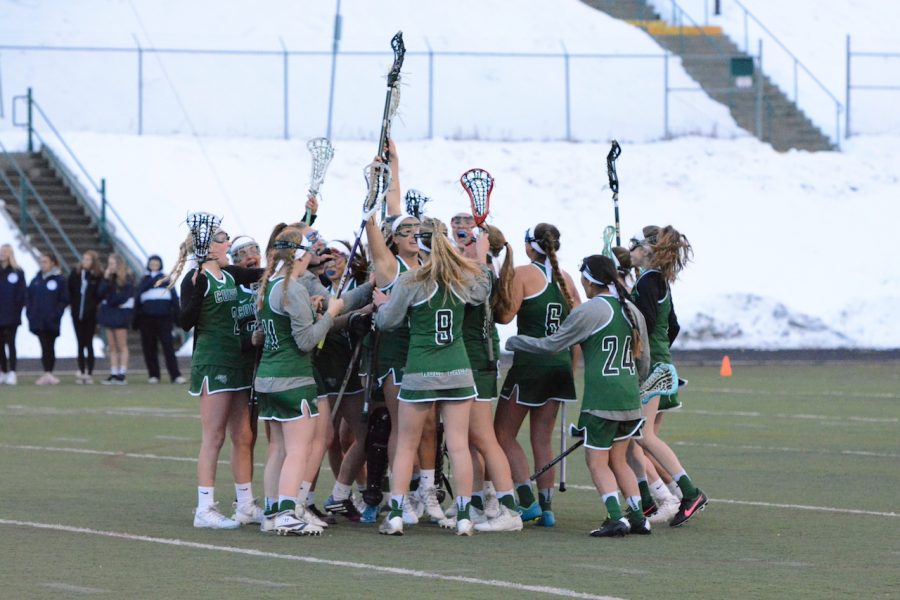 The Conifer Girls' Lacrosse team defeated Evergreen in a game that revived school spirit (and school rivalry) more than ever. From nearly start to finish, the two teams remained tied, in a struggle to best the other.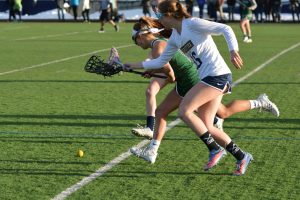 "We played Evergreen last night and we were tied 5-5, 6-6, 7-7, and then 8-8 the entire time," senior player Kayla Snyder said. "We were just neck and neck. We came in and I got a penalty shot and I got the ninth goal that got us ahead and then one of my teammates got the tenth goal, and we won."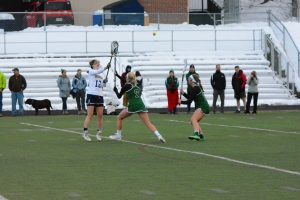 At first, the Lobos couldn't easily hold a lead, the score teetering back and forth. By the end of the game, Conifer pulled through with a score of 10-8.
   "We wanted to see what we could do, and so everyone kind of just got in that mindset that 'We need to go and show everyone what we can do," Snyder said. "We had so much family, and the boys' lacrosse team came to support us as well. So, we had so many people for us and cheering us on and it just gives you that extra drive to go put it all out on there."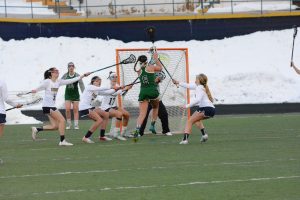 Additionally, this was Snyder's first and last game against Evergreen, as she will be graduating at the end of the year. A new coach could have also influenced the team's victory.
   "It was our first year with a new coach and our team has gotten better this year," junior Grace Freza said. "We were all proud of ourselves and all the boys came and it was really fun. And we had a lot of fans, it was the most fans that we've ever had… I think [we did well] because we all felt like it was a really important game to us and to our school, since we're rivals against Evergreen."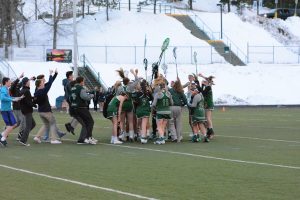 Evergreen's varsity lacrosse team only came about this year, so this was also their first ever game against Conifer.
"The win felt great," junior player Cecelia McGarva said. " They are rivals, so it's good to shut them down."