Online High School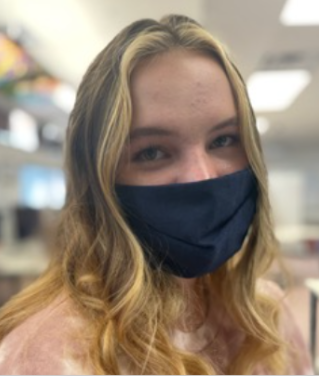 Riley Hyatt is a sophomore at Conifer High School, who is an honors student, a JV volleyball player, and an avid reader. Her freshman year should've been packed with activities, homework, and sports. But then the pandemic hit.
 "It was so weird," Riley Hyatt said, "There was a lot of free time, but also so much going on." 
Incoming freshmen normally have an orientation day, with a tour of the school and a chance to meet new people before a real first day. Riley started the year in remote learning, though, and when hybrid school was introduced in the middle of the year she had to figure it out on her own. While the first day of high school is such a landmark for most people, it was anything but fun for Riley. 
"I remember the first day of school. There was no one in the hallways. It was just like the weirdest feeling ever." 
After finally learning where everything was, COVID cases spiked and students were to return home. Instead of being in the competitive and serious class setting that Conifer usually provides for its students, freshmen were attending classes from their bed, often with noisy siblings around and lacking the supplies that they needed. Hyatt has two siblings, both of which attend a different school.
 "You could hear everyone's zoom meetings," Hyatt said. "Lunches were at different times, and classes ended and started at different times. It was just a mess." 
But while it was difficult, it wasn't all bad. Having such a strenuous and lonely freshman year has actually helped Riley with her social skills moving forward. COVID was a difficult and questioning time for everyone, and we still don't know the answers to everything. But what we do know is that Conifer gained a new level of resilience and adaptability that will help each student throughout their high school career. 
"I think being online for my first year of high school pushed me to get to know more people outside of school," Hyatt said.
Leave a Comment