Every Last Word Review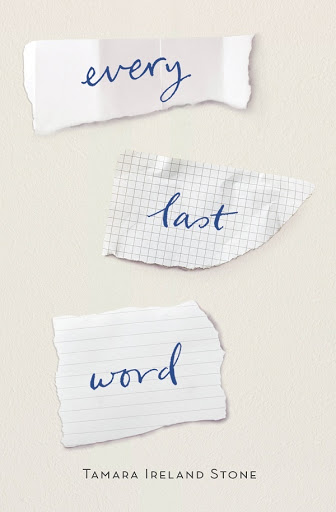 Summary
Every Last Word by Tamara Ireland Stone shares the journey of Samantha McAllister, a seemingly ordinary high school student. However, Sam has plenty of secrets of her own. She is at battle with her own mind, suffering with Obsessive-Compulsive Disorder and seeing a therapist every week. She feels out of place in her life. That is, until she meets Caroline Madsen. Caroline, the polar opposite of Sam's popular friends, introduces Sam to Poet's Corner, a secret group of misfits. At Poet's Corner, Sam meets somebody who changes her life.
When Sam first meets AJ, he absolutely hates her. He doesn't want a single thing to do with her, and she soon realizes why. But Sam and AJ eventually grow closer than she ever would have thought. It isn't until Sam finds an old 2007 news article that her life flips upside down, and she isn't sure if she'll ever recover. 
Review
This is one of the most well-thought-out books I have ever read. From the very first page, the story got me hooked. I just couldn't wait to see what happened next with the characters, and the twist ending tore my heart in two. This book perfectly encapsulates the darkest sides of mental illness and the not-so-ordinary lives of high school students.