Into the Spiderverse: A Visual Masterpiece
A fantastic story that appeals to all ages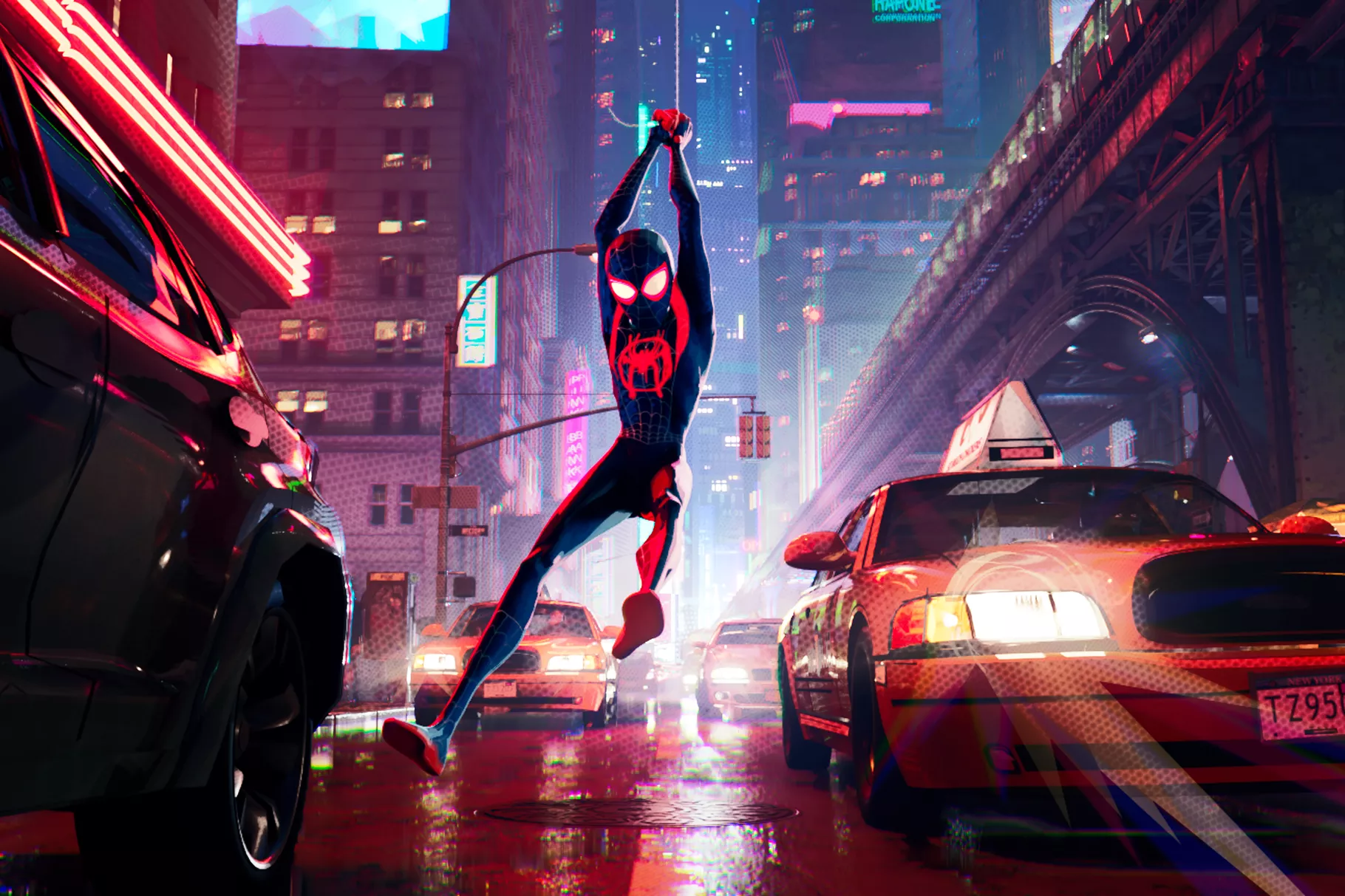 Hang on for a minute...we're trying to find some more stories you might like.
One of the biggest blockbuster movies of the year, Spider-Man: Into the Spiderverse, has already taken its place as one of the best animated films of the year, winning 31 of its 39 nominations: Golden Globe Award for Best Animated Feature Film, Critics' Choice Movie Award for Best Animated Feature, and more. Already, Into the Spiderverse has set a new standard for the art that goes into animation.
   It'd be unfair to only praise Into the Spiderverse just for its animations. The story writing that went into Into the Spiderverse was another attribute that made this move that much better. The main character, Miles Morales, is an African-American/Latino teen living in New York City. As the majority of the people inhabiting NYC, Morales looked up to the masked vigilante and would eventually have to take up his mantle. Morales is undoubtedly a beloved character already. The writing that went into the character is able to relate to the relatively young audience, vulnerable. But throughout the movie, the audience is able to see the growth that Morales shows as he adjusts to his new role as the friendly neighborhood Spider-Man.
       The characters within Into the Spiderverse are so well thought out that the audience can't help but love them; every character has their own unique personality that exemplifies their importance to the storyline. Into the Spiderverse follows the "Comics Code Authority." For those that don't know, the CCA is a form of guidelines that comics needed to follow, the main one being to not sympathize with the villain, which Into The Spiderverse doesn't entirely follow. For long time comic readers, this was a nice little easter egg Into The Spiderverse had.
   The storyline is able to perfectly capture the balance between humor, action, drama, and loss. The audience will experience a roller coaster of emotions as they feel what Morales feels as well, not to mention the awkwardness of being a teenager going through "puberty."
   The art that went into Into The Spiderverse is beautiful. Bringing to life that beloved "comic book" style that fans fell in love with, each scene acted like its own painting.
  Into the Spiderverse is as close as it gets to a perfect superhero movie, it's obvious the directors researched what Spider-Man should be, and how he should act. They were also able to implement such a relatable and "hip" soundtrack that helped lure more viewers in, including some of the biggest names like XXXtentacion, Lil Wayne, Juice WRLD, and more.
   The movie itself is a must-see with an incredible story, stunning visuals, a bumping soundtrack, and characters that the audience will fall in love with from the get-go. Currently, Into the Spiderverse is still in theaters and should not be missed. Into the Spiderverse may just be a huge leap forward for superhero movies.