Review: Age of Winters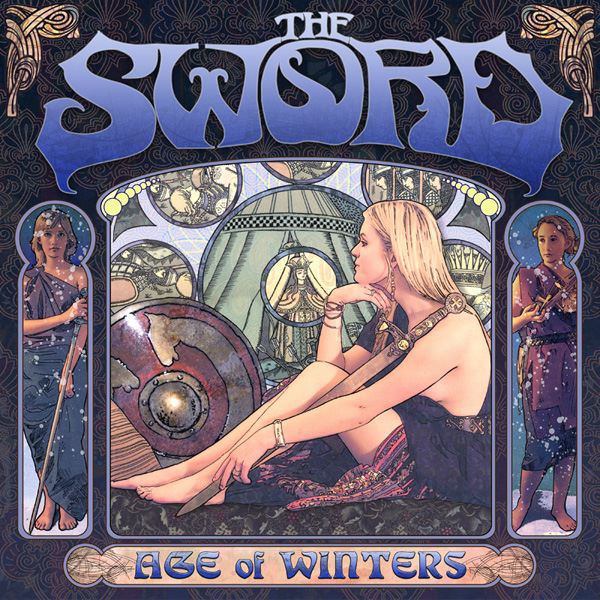 Hang on for a minute...we're trying to find some more stories you might like.
The early 2000's was a hard time for music, with songs like "In Da Club," "Sexyback,""Single Ladies," "Boom Boom Pow," "Hollaback Girl," and many more shaking the nation. The thought of music being inspired and actually different from the mold is an unusual thought. But that's just what doom-metal band The Sword did.
Blasting harmonized guitars with interesting drum patterns and seemingly impossible bass grooves come together all wrapped together with the sharp but calm vocals as the bow on top. And the first present The Sword gave to the world was their first album "Age of Winters" in 2006, featuring nine songs on the United States release.
The album may only have nine songs that add up to 43 minutes, but none of that time is wasted with silence or ominus noises. It opens up with a two minute instrumental of straight rocking then onto the next song with no obvious transition between songs.
The Sword was heavily influenced by Black Sabbath and many other early metal bands while still giving their own twist on the metal genre, with stacks of amps and speakers behind them and having fun playing their tunes and overall jamming out.
The album's second track "Barael's Blade" starts with the drums and guitars playing syncopated rhythms annihilating your soul with tasty jams.
Every song tells it's own individual story and unique in it's own way. May it be from songs about a "Horned Goddess" to a song about "Winter's Wolves".
This album has so much charm it's hard to think that it came out in the late 2000's. This album is still on sale on iTunes for $9 and a physical CD for $9 on Amazon.