Pokemon Sun and Moon: the Greatest Installment in Decades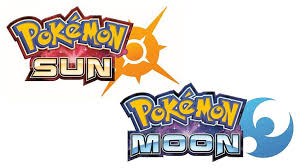 Hang on for a minute...we're trying to find some more stories you might like.
With the greatest changes of the series since it first launched 20 years ago, Pokemon Sun and Moon is nearly flawless, with a huge graphical overhaul from the last installment, Pokemon Omega Ruby and Alpha Sapphire.
Pokemon Sun and Moon has an extremely laid back tone, with the new Alola region, which is the Pokemon version of Hawaii. There are entirely new customs from the mainland of the Pokemon world, featuring all of the past regions from the 20 years of the franchise.
Since the game is set on an island, Pokemon have evolved differently, creating variants of the monsters. However, the gym system of past games isn't included, which was a large selling point in terms of variety against the two-decade-old series.
The Alola island region has a new system set in place, the Island Challenge, where the challenger, also known as the character, has to beat all of the trials on an island.         
The trials span from fighting all of the Pokemon in a certain area, to noticing the differences in a dance, or even taking pictures of ghosts in an abandoned mall. At the end of the trial there is always a special Pokemon, known as the Totem Pokemon, which is the "protector" of the trial site.
Once the trainer completes all of the trials on the island, they move on to challenge the island kahuna, or the island's human protector. All of the kahunas hold a special crystal, which they give to the challenger who defeated them. Then the trainer heads on to the next island.
But the trainer can't complete the island challenge without their trusty starter Pokemon. The player can pick from three brand new Pokemon: Litten, the fire type kitten, Rowlet, the grass type bow-tie wearing owl, or Popplio, the water type seal, who masquerades as a clown.  
The game is wonderful in nearly everything it does, such as the sound design, story development, and game mechanics. Pokemon Sun and Moon differs greatly from past titles. For example, Pokemon Sun and Moon has a complex story compared to Pokemon Emerald because Emerald is just about getting to the end, and beating the elite four, Sun and Moon is about completing the island challenge, and finding the mysteries within the organizations featured in the game.
With Pokemon Sun and Moon being as successful as it is, it has landed itself into many reviewers' top 10 lists and hearts.