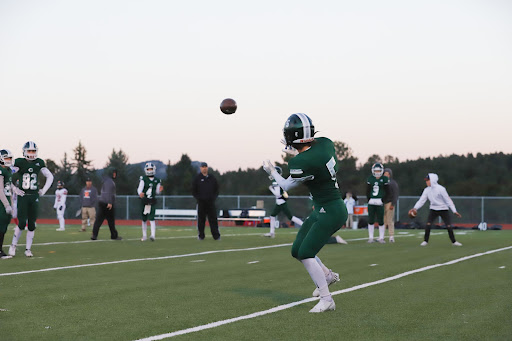 Corey Neumeier
While the score may sound pretty brutal, this has been typical of how the Lutheran Lions have played all year. They've outscored opponents 150 to 8 points in the last three games alone.  In fact, the Lobos were the first team to score a touchdown against the Lions since they played the Heritage Eagles in Week 5.  Speaking with varsity coach, John Shipley, he described Lutheran as an, "extremely talented team," discussing how they are ranked second in the division, 3A, and eighth in the state of Colorado.  However, reviewing the game with the coach, his strongest point of emphasis was on the Lobos' determination.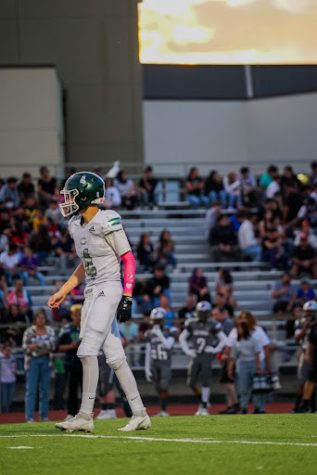 Nonetheless, it is still important to analyze the factors that contributed to this loss, starting with turnovers.  Senior Zach Zalfa had a rough game, completing only 17.6% of his passes and throwing three interceptions.  He had not thrown any interceptions since the Lobos loss to the Fort Morgan Mustangs in Week 4.  Coach Shipley attributed this loss to the strong performance by the Lions' defense, stating, "you got to give credit to the defense, and they do a really good job defensively.  They throw a ton of different looks at you."  In addition, the game against the Lions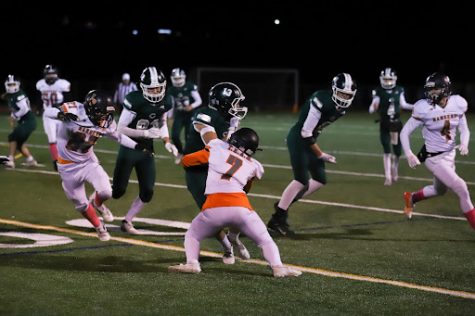 marks the fourth straight game that the Lobos have lost a fumble.  The lack of productivity also contributed to the Lobos loss against the Lions.  They only totaled 155 all-purpose yards, their lowest of the season, and the only game they have had less than 200 all-purpose yards (with the exception of the win versus Pueblo Central in Week 2).  Of their 155 all-purpose yards, 128 of those came from the running game.  While 128 rushing yards is low for the Lobos, this was actually quite a feat going against the Lions.  In fact, this marked the first game all season that Lutheran allowed more than 100 rushing yards. 
The Lobos did maintain their streak of having at least one rushing touchdown in every game this season.  They will look to continue this trend, and get back on track, going against the Green Mountain Rams (5-3) at 4pm on Friday October 29th.  This game will be their second to last home game, with their final home game being on November 5th at 7pm against Evergreen (6-2).  Go Lobos!