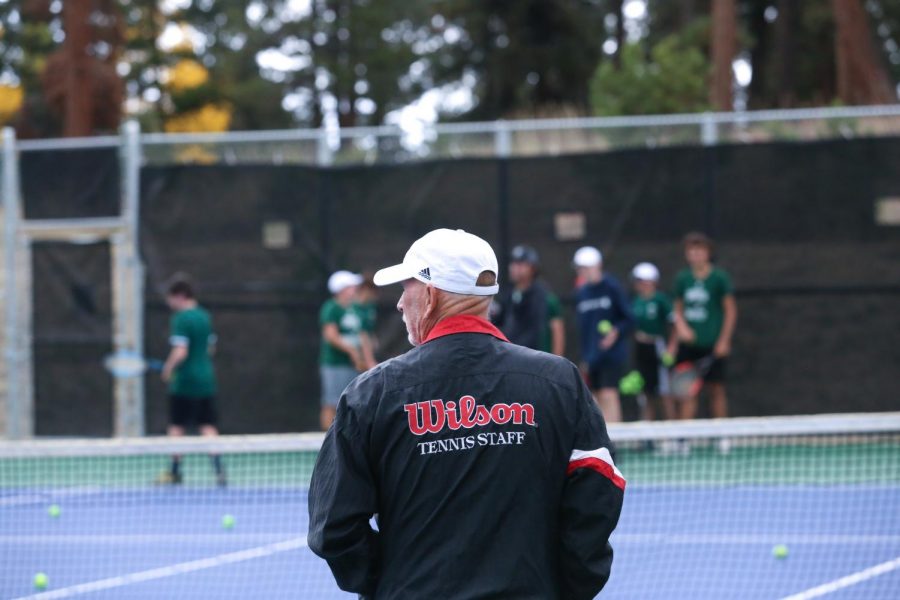 Corey Neumeier
Conifer's massive sports program only grows larger every year, and far and away the school's biggest sports remain football and volleyball. Other, smaller sports fly under the radar, though, and upon asking the average student about CHS Tennis, the answer is usually the same. "We have a tennis team?"
Maybe not for long. With the 2021 season coming to a close, Conifer may not be able to sustain a team next year. 
"We need 11, we've got 13.–We have 6 seniors, and they're gonna be gone next year," Coach Ed Doyle said.
Without more people to jump on board, the tennis team shrinks to a club and, eventually, dissolves entirely. 
A hard-fought match against the Littleton Lions on October 4th ultimately ended in defeat, 3-4 overall, but went very well for many individuals on the team.
"We're playing Littleton, and usually, we lose to them badly," Coach Doyle said before the game.
In a surprise almost-upset, Conifer held its own against Littleton and flattened Green Mountain, 6-1, just two days later. Conifer Tennis finished the regular season 5-7 overall and is proudly carrying the green and silver to regionals this season.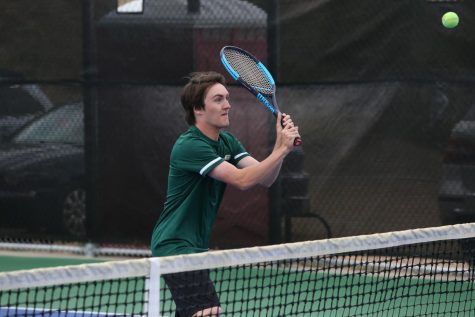 "We don't want the spirit of tennis to die. [Tennis] is a really relaxed sport, really low pressure, but you get a lot of satisfaction out of it," senior, Tom Mcinnes, said.
The barrier for entry isn't extraordinarily high, but Coach Doyle is an experienced instructor and is the reason the team has been doing well. Tennis is a great way to get involved with sports, on a team that not only wants you, but needs you.
If you're thinking about joining Conifer's tennis team more information can be found here, along with the game schedule for the rest of this season.