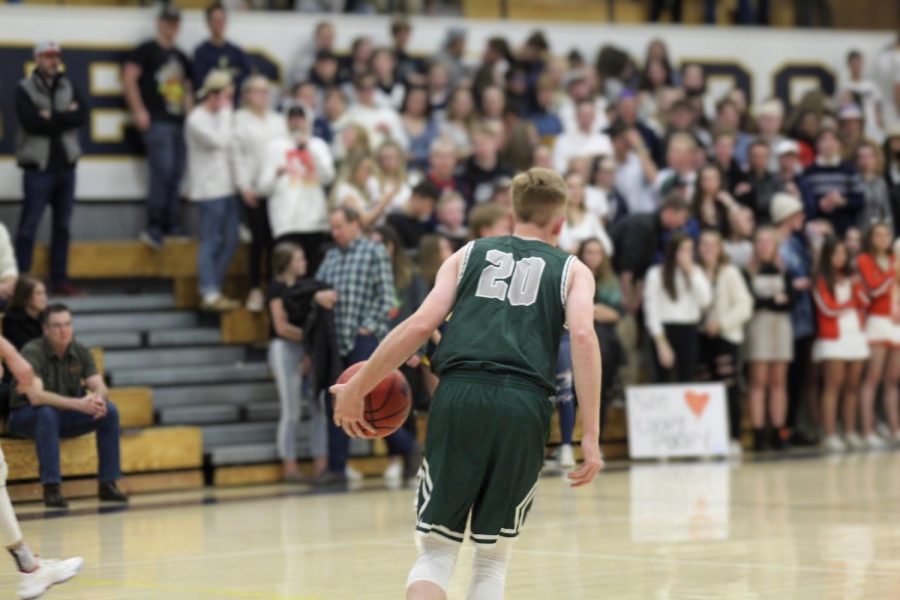 Graciela Fischer
The cheers of Conifer High School students echoed throughout the gym of Evergreen High School as the Conifer boys basketball team took on the Evergreen Cougars on Monday, December 2. 
"We've only had three practices before the game, so it was a pretty rough experience going into it not knowing a lot," sophomore JV player, Jon Bailey said. 
The Lobos had a hard time starting the game. The players had a lot of pressure on their backs facing their school's biggest rival. 
"I feel like it was hard to run our offense and we didn't really have a grasp on how to do it efficiently against a proper defense because we didn't have a lot of time to practice it," Bailey said.  
Even though the Lobos lost the game, the team held their heads high. The team is hopeful for this season, and have all set goals for themselves and the team.
"I want to put some more points on the board and be a good team player." sophomore JV player, Tristan Hubbard said. 
The boys basketball has their next home game on Friday 6th and Friday 13th.