Suicide Squad Hits the Theaters With a Bang and Ends With a Bust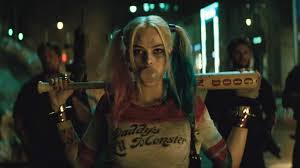 Hang on for a minute...we're trying to find some more stories you might like.
The long awaited villainous collaboration movie, Suicide Squad, turned out to be a bust instead of a blockbuster.
After the loss of one of Earth's beloved saviors in the events of Batman vs. Superman: Dawn of Justice, American government official Amanda Waller (Viola Davis) calls the forces of the good, the bad, and the ugly from the depths of Gotham's penitentiaries to come together and defeat an evil entity known as Enchantress (Cara Delevingne).
Suicide Squad started with a bang that led to the illusion that the movie would be an absolute blast. However, after the first half-an-hour of the Squad's backstories, the only characters that there is any sympathy for are Dr.
Harleen Quinzel, aka, Harley Quinn (Margot Robbie) and her psychopathic boyfriend, Joker (Jared Leto). Thankfully, as the movie drudges on, a few emotions can be mustered for Deadshot (Will Smith), El Diablo  (Jay Hernandez), and Captain Boomerang's pink plush unicorn.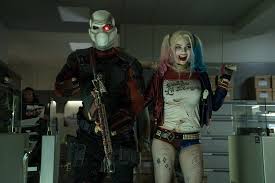 Photo courtesy of Flickr
Although the special effects were pleasing to the eye, the storyline wasn't as appealing to the mind. The bits of
the plot that weren't covered in holes were highly predictable, and even though the premise of the movie was to combine the talents of the best of the worst in Gotham, the conflict of the story was resolved by the power of love and friendship.
The idea of DC's beloved villains coming together in a Justice League-esque team to fight the powers of evil sounds like a movie that could hang in the hall of fame next to movies like Rocky Horror Picture Show and Pulp Fiction. Sadly, Suicide Squad didn't live up to it's expectations and wasn't worth the hype.